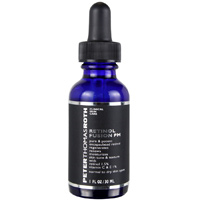 Nighttime offers the skin an important chance to repair and rejuvenate, away from UV light and environmental stressors. Products specifically formulated for evening use support skin cell turnover and can make a big difference.
Gold River, CA (PRWEB) February 10, 2015
Eighteen years ago SkinStore.com had the bright idea to take hard-to-find clinical skin care products out of the offices of dermatologists and make them available online—and often at better prices. Today, with over 250 brands and 7,500 products, SkinStore is considered by many to be one of the world's leading specialty skin care product retailers. A nightly beauty regimen can be very beneficial for all skin types. SkinStore's Rest & Repair campaign features a host of products specifically formulated for nighttime use.
Between environmental pollutants and UV light, the skin can be subjected to a lot of stress during the day. Away from those aggressors, when the body is at rest, cell turnover and regeneration naturally occur. A host of products specifically designed for use at night can support those processes and allow for maximum regeneration. An evening regimen is the best time to use an exfoliator or a peel to remove dead skin cells and keep pores clear. It's also the time to introduce a product designed to increase collagen production or one containing Retinol, such as Peter Thomas Roth Retinol Fusion PM. As with any Retinol product, it's important to start slowly and see what the skin can tolerate.
"Nighttime offers the skin an important chance to repair and rejuvenate, away from UV light and environmental stressors," said Kari Necker, Director of Merchandising for Skinstore.com. "Products specifically formulated for evening use support skin cell turnover and can make a big difference."
About SkinStore.com
Physician-founded in 1997, SkinStore carries over 250 premium brands of skin care, cosmetics, hair care, beauty tools and fragrances from around the world. With over 9,000 products to choose from, SkinStore is a leading online resource for clinical and dermatologist-recommended skin care products. Customers receive free shipping on all U.S. orders over $49, and an esthetician-staffed call center is available Monday through Friday to answer questions and offer product recommendations. The company is headquartered in Gold River (Sacramento), California with operations in Sydney, Australia and an affiliate in Hangzhou, China. For more information visit SkinStore.com, SkincareStore.com.au, or SkinStorechina.com
Contact Information
Denise McDonald, Content & Production Manager
SkinStore
http://www.skinstore.com
916-475-1427
###