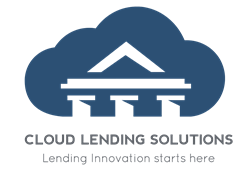 Santa Clara, Calif. (PRWEB) February 10, 2015
Cloud Lending Solutions (http://cloudlendinginc.com/), the industry's only end-to-end lending solution that is built natively on Salesforce.com, today announced new customer LendingPoint, a non-bank direct lender, meeting consumer demands for online borrowing options. LendingPoint has successfully used Cloud Lending as a foundation to go from concept to market in less than ninety days.
Architecting a 100-percent cloud-based loan processing platform, LendingPoint's CTO Franck Fatras turned to Cloud Lending Solutions to meet his requirement of building the company's business on a reliable and scalable platform, completely contained in the cloud. Since its official launch two months ago in December 2014, LendingPoint's loan processing system has been tested and proven, and the company is experiencing rapid and scalable growth with zero down time.
"With Cloud Lending we reduced an anticipated six to 12 month platform build and deployment, bringing it down to less than three months," said Franck Fatras, CTO at LendingPoint. "This dramatically changed our go-to-market strategy and helped us realize a faster connection with consumers. Cloud Lending was the only end-to-end solution built natively on Salesforce – a strict requirement in our platform architecture. Throughout our partnership, Cloud Lending has been attentive to our specific needs, which has made it possible for us to deliver a reliable and secure cloud-based alternative to bank lending in less than ninety days."
Serving as the technological foundation for their unique underwriting process, LendingPoint's decisioning platform is powered by Cloud Lending Solutions' CL Originate and CL Loan:
-- CL Originate, a cloud-based origination and underwriting platform, enables users to:
o Automate and simplify the origination and underwriting process,
o Customize and adapt to evolving market environment, and
o Integrate effortlessly across disparate systems to optimize business processes.
-- CL Loan, a cloud-based end-to-end loan management platform, enables users to manage loans, lines of credit and other financing arrangements under one robust and secure platform. It efficiently manages portfolios, increases transaction volume and rapidly brings new products to market. CL Loan is:
o Comprehensive, offering end-to-end loan cycle management under one platform,
o Agile, responding quickly to changing regulations and business needs, and
o Future-ready, powering access from any internet enabled device.
Non-bank lending institutions are growing at a rapid pace. By 2025, Foundation Capital predicts that $1 trillion in loans will be originated through marketplace lending, the leading form of non-bank lending. Non-bank lenders—including companies like LendingPoint—are disrupting the lending ecosystem by finding innovative ways to serve those who are currently underserved by traditional banking institutions, giving them access to loans they may not otherwise get.
"The lending industry is undergoing a paradigm shift with disruptive technologies such as cloud and mobile transforming the financial services industry," said Darpan Saini, CTO and co-founder of Cloud Lending Solutions. "Legacy systems are slow, or due to regulation, unable to adapt to consumers who now expect faster and more cost-effective access to credit. In line with this shift, Cloud Lending's mission is to move all lending institutions from antiquated on premise systems to the cloud to better serve their customers' needs for agile lending solutions. Working with LendingPoint to meet their customers' needs is a big moment for Cloud Lending Solutions and we look forward to serving them as they continue to expand."
Founded in 2012, Cloud Lending Solutions has experienced rapid momentum in the last 12 months, including 250 percent annual sales growth and closing a $1 Million pre-series A round within the last 30 days. Most recently, Cloud Lending launched CL Marketplace, a unified cloud platform that simplifies and automates the entire loan process in marketplace lending.
About Cloud Lending Solutions
The Cloud Lending Inc. suite of SaaS applications efficiently manages loan portfolios, increases transaction volume, and rapidly brings new products to market for non-bank financial institutions all over the world. Our lending solutions are built natively on the Salesforce.com platform so customers can safely and confidently utilize cloud technology to significantly lower costs, generate greater revenue and outperform their competitors. Cloud Lending Solutions is a global company located in Silicon Valley, California, and Bangalore, India and our customers range from innovators like Lendingpoint.com, to industry leaders such as Propel Financial Services (part of Encore Capital Group). For further information and to see how we can help you, please reach us at info@cloudlendinginc.com or on our website http://cloudlendinginc.com/.