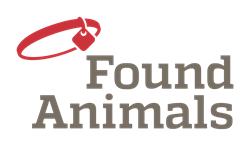 Los Angeles, CA (PRWEB) February 10, 2015
From the endless variety of dating websites to the common trivial pursuit, navigating the world of dating can be difficult. About two-thirds of households in the U.S. have pets, which is twice the number that have kids under the age of 18. Gary Michelson Found Animals (http://www.FoundAnimals.org), a non-profit dedicated to advancing the safety of animals, provides five dating tips to single pet parents to help Cupid's arrow hit the right target.
"We passionately follow the motto: 'love me; love my dog (or cat!)'," said Aimee Gilbreath, Gary Michelson Found Animals Executive Director. "It may seem difficult to find someone who is right for both you and your pet, but following some simple steps can help single pet parents out there more easily navigate the world of dating."

Be Transparent. Meeting someone pet-free is different from meeting someone who has a pet. Make it clear from the start that your pet is a priority and set realistic expectations on your time and attention. Whether it's including your pet in a profile picture or listing activities with your pet among hobbies and interests, indicate the importance of your pet while weeding out less than ideal dates.
Be Realistic. Take a pass on those who don't share your enthusiasm for pets. Make it clear to your potential date that you have a pet and explicitly ask his or her feelings on the subject. When you come to learn that he is allergic to cats or she has always hated dogs, chances are, the relationship will not come to any good start or end.
Be Patient. Once you have established that a potential date shares a love for animals and is accepting of pets, set up a meet and greet. Depending on the type of pet, the meeting environment should be different. With a dog, the meeting should take place in a neutral location such as the park. Keep your energy calm and easy and let the meeting happen naturally at the dog's pace. Introductions with a cat should most likely take place at home. Make sure the noise and energy levels stay quiet and let the cat set the pace of the meeting. Do not force your pet to interact with you, your date or each other. Always let them make friends when they're ready.
Be Considerate. No one likes a rude or inconsiderate date. Tidy up by making sure your home is free of pet hair and litter boxes are odorless. Set your pet up for successful interaction by giving your dog a good, long walk or vigorous play session. Even though your date may be an animal lover, he or she has not had the time to get to know and love your animal. And since everyone doesn't feel the same about pets on furniture or in the bedroom, find out where your views align. As in all areas of good relationships, communication and compromise are key.
Be Proactive. Strolling in the dog park or volunteering at a pet organization is a great way to meet other pet parents in low-pressure settings. Online dating sites such as DateMyPet.com, MustLovePets.com, PetPeopleMeet.com also create a space exclusively for pet lovers. Give yourself the best chance of success by putting yourself in situations and environments where you can meet like-minded people. Your pet is a part of your life, so you should make an effort to meet a match with someone who shares similar values.
For more information about Gary Michelson Found Animals, please visit http://www.FoundAnimals.org.
About Gary Michelson Found Animals
The Gary Michelson Found Animals Foundation, funded by Dr. Gary Michelson and his wife Alya Michelson, is a Los Angeles based non-profit organization that works to achieve one goal: find the big ideas that help reduce the number of pets euthanized in shelters each year. Led by business and medical professionals, we develop innovative solutions that address the underlying causes of shelter euthanasia. Programs address pet adoption, low-cost spay neuter services, pet microchipping and registration, and sterilization research. By offering a wealth of educational resources to pet owners and animal care professionals, Gary Michelson Found Animals advances the health and safety of animals everywhere. Follow our progress online at http://www.FoundAnimals.org, or via social media at Facebook, Twitter, and YouTube.
For more information on the Michelson Prize & Grants: http://www.michelsonprizeandgrants.org
For more information on Found Animals Registry: http://www.found.org
For more information on Found Animals Adopt & Shop: http://www.AdoptAndShop.org
# # #