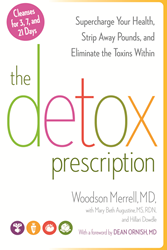 Mr. Paradise greatly supports The Integrative Health conference's objective to improve treatment protocols
Rhinebeck, NY (PRWEB) February 13, 2015
The Integrative Healthcare annual conference hosts leading practitioners and health enthusiasts from around the world who will participate in presentations and interactive sessions. This year's topics have been categorized into the following tracks:

Environmental Health
Nutritional Science
Brain, Mind & Mood
Integrative Nursing
Chief of Research and Formulator of Topricin's Pain Relief and Healing technology Lou Paradise says:
"As one of the original IHS exhibiting vendor companies, Topical BioMedics, Inc., (Topricin) is proud of our close engagement and continuing support of the dedicated practitioners and patients attending the 2015 Integrative Healthcare Symposium. We look forward to participating at this year's conference, and will be exhibiting one of our newest pain relief products at Booth #500, with purpose and dedication towards improving patient outcomes and the future of integrative healthcare…
Topical BioMedics, Inc. flagship patent pain relief and healing technology Topricin, has earned its position among doctors and patients as a true restorative medicine tool that relieves the cause of pain on a cellular level, restoring hope and quality of life. In doing so, Topricin is making a significant contribution in reversing and preventing addiction to opioid pain pills. We are humbled by the fact that we are making a difference to solve this significant social problem while ending pain and suffering for thousands of people nationwide…"
Pain management specialist Lou Paradise is an accomplished researcher with over four decades of work dedicated to how the body heals itself and how pain can guide us to the correct treatment protocols. He is also a decorated US Marine Corps combat veteran serving 2 tours in Vietnam as a helicopter combat/medivac/rescue crew chief. He frequently serves as an expert speaker on the use of natural medicines for pain relief, and how a patient-centered, sustainable healthcare model can reverse and prevent the massive abuse of Rx opioid painkillers. Unresolved pain has led many to addictive Rx medications that has caused serious social issues, ruining millions of live along the way. We now have the means to counteract, stop and reverse this dangerous trend towards an overmedicated society.
Mr. Paradise greatly supports The Integrative Health conference's objective to improve treatment protocols, providing innovative solutions for the challenges facing healthcare practitioners and their patients. We are dedicated in our support of integrative medicine's greater emphasis on prevention and self-care practices. This has proven to improve conventional outcomes with innovative products like Topricin that help patients get better sooner and be a part of their treatment protocol.
Topical BioMedics, Inc. will host informational consultations and provide samples of all three Topricin® Natural Pain Relief & Healing Products at booth #500 in the Exhibitors Hall.
If you are unable to attend this year's conference, Lou Paradise recently announced the launch of a monthly pain management workshop. Free to the public, the workshops will address innovative treatments for various pain ailments, addressing sustainable healthcare modeling including Q&A and the participation of other pain specialists. All workshops will be available via the company's social media platforms. For more information, contact Topical BioMedics at 1800-959-1007.
ABOUT TOPICAL BIOMEDICS
Topical BioMedics is a research and development leader in topical patented natural biomedicines for pain relief. The company's flagship product, Topricin® Pain Relief and Healing Cream, introduced in 1994 is a leading natural therapeutic brand. Topricin has been awarded additional patents for the treatment of pain associated with neuropathy (chemo-induced and diabetic) and fibromyalgia.
For over two-decades the company has assisted hundreds of thousands of people suffering with pain and those addicted to painkillers achieve fully restored and robust, healthy living. Lou Paradise is dedicated man on a mission to make sure every person knows all their options, so as to reduce or eliminate the need for OTC chemical pain pills and the side effects they produce, as well as reversing the epidemic of addiction to opioid Rx painkillers undermining the very fabric of our country. We can reverse all these trends end suffering and restore hope and quality of life.
The Topricin family of natural healing products also includes Topricin original, Topricin Foot Therapy specially formulated to treat neuropathy and other painful foot and ankle conditions, and Topricin for Children, (with 5% of sales donated to a local pediatric cancer foundation). Made in the U.S.A., all Topricin products are federally-regulated over-the-counter medicines with no known side effects, no parabens, petroleum, or other harsh chemicals, odorless non-irritating and wonderfully moisturizing to the skin.
Topical BioMedics introduces an important pain management tool for doctors and patients: TopTrack, a new app that allows patients to track and monitor pain treatments trends progress and results. The data created by TopTrack is downloadable by the patient to share with their doctor. It is free and currently available for iPad via the App Store, and will roll out on additional devices in the coming months. http://bit.ly/1rIQD89 . .
ABOUT THE 2015 INTEGRATIVE HEALTHCARE SYMPOSIUM:
The IHS brings together multi-disciplinary healthcare professionals dedicated to improving patient care and defining the future of integrative healthcare. Sponsored by Beth Israel Medical Center's Continuum Center for Health and Healing, the conference chair is Woodson C. Merrell, MD, Department of Integrative Medicine, executive director, CCHH, Beth Israel Medical Center and assistant clinical professor of medicine, Columbia University College of Physicians and Surgeons.
***