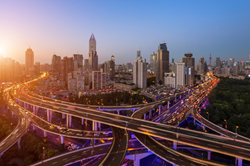 Atlanta, GA (PRWEB) February 10, 2015
A-1 Express, a leader in same-day delivery and transportation services, announces major city same-day delivery nationwide. The one-stop source Miami courier implements their marketing strategy and branding as a same-day courier that can service any company with one or multiple offices across the country.
A-1 Express same-day delivery is throughout major cities in the US and has listed on every page of the courier's website all the major cities and metro-area cities that it offers the popular, growing service. All the major cities are listed as actual links that customers can click on and see listed metro-city areas where same-day delivery is available. Any new customer or account holder creating price quotes or planning a large scope of service, can easily locate at the bottom of each page all the major cities A-1 Express can meet their same-day delivery needs.
The cities are strategically marketed to inform customers that A-1 Express can meet their national courier needs. It also increases website traffic for servicing those respective cities, creating visibility for e-commerce to grow. A-1 Express is a one-stop source for small business and corporations to provide courier logistics solutions. Any company with multiple locations can partner with A-1 Express for any courier services, even long-distance freight services. The major city courier services shows A-1 Express is among the best in the courier industry.
Customers can place order requests for 2-hour and 4-hour same-day delivery services via phone or online. The courier service company also has its' customer service specialists available to assist customers for any help with specific quotes and to confirm coverage areas. For any questions regarding a specific city same-day delivery, courier logistics solution or service option adjustments, A-1 Express is available 24/7 to assist its' customers with any of their same-day delivery needs.
A-1 Express is a recognized leading same-day courier for same-day delivery, transportation and distribution services. A-1 Express manages a growing list of 1,500 clients nationwide and takes great pride in providing the highest level of courier services. From individuals to Fortune 500 Companies, A-1 Express has the logistical expertise to create courier solutions and on-time deliveries. A-1 Express pursues to utilize the best in modern, courier technology to be the premier courier service provider nationwide.