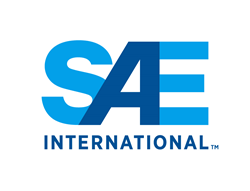 People are designing these aftermarket devices and there have been no standards to protect the vehicle from a potentially dangerous device - Mark Zachos, a researcher with DG Technologies and chair of the SAE International committee
WARRENDALE, Pa. (PRWEB) February 10, 2015
SAE International has created an information report for permanent or semi-permanent diagnostic communications devices in vehicles – "J3005: Permanently or Semi-Permanently Installed Diagnostic Communication Devices."
The scope of the document is to define communication best practices in order to minimize problems for the vehicle owner when installing equipment that has a permanently or semi-permanently diagnostic communication device connected to the SAE J1962 connector or hardwired directly to the in-vehicle network.
The information report - J3005 - was created in response to overwhelming number of devices being created that plug into the diagnostic port in new vehicles. Without guidelines in place, OEMs and car owners are at the mercy of manufacturers, many of whom are creating devices with little or no knowledge of the potential negative impact the device could have on a vehicle.
"It's like the Wild West out there," said Mark Zachos, a researcher with DG Technologies and chair of the SAE International committee that created SAE J3005. "People are designing these aftermarket devices and there have been no standards to protect the vehicle from a potentially dangerous device. Auto makers are putting in protections, but nothing is foolproof."
In 1996, the state of California mandated that all vehicles come equipped with a diagnostic port to diagnose emission systems. Soon, the diagnostic port was standard on all vehicles and adopted for other diagnostic purposes.
However, it also became an outlet for other plug-in devices, such as insurance companies placing "good driver" devices in the port to monitor the driving habits of its customers. Other manufacturers may create devices that stream information to an iPhone, or monitor a vehicle's whereabouts.
"Now, everyone wants to make a widget that plugs into that port," Zachos said. "Some work, some don't, and the ones that don't can corrupt communications and may harm the car. There's no police force out there monitoring these devices. You could very well be plugging something into your car that was invented in someone's garage and the developer never read the specs. It could end up bad for your vehicle."
Because of the lack of standardization, SAE International began working on J3005 to offer guidance and recommended practices to manufacturers. The ultimate goal to assist OEM's, aftermarket manufacturers and vehicle owners in understanding the compatibility requirements of the diagnostic ports and curtail potential damage to the vehicle.
"Essentially, we're saying, 'If you're plugging something into this port, which was designed to do emissions diagnostics, watch out for these sorts of things, because some of them may not be compatible," Zachos said.
For more information about the new information report, visit http://standards.sae.org/j3005_201412/; email pr(at)sae(dot)org or call 1-724-772-8522.
SAE International is a global association committed to being the ultimate knowledge source for the engineering profession. By uniting over 145,000 engineers and technical experts, we drive knowledge and expertise across a broad spectrum of industries. We act on two priorities: encouraging a lifetime of learning for mobility engineering professionals and setting the standards for industry engineering. We strive for a better world through the work of our philanthropic SAE Foundation, including programs like A World in Motion® and the Collegiate Design Series™.