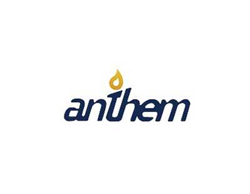 Leawood, KS (PRWEB) February 10, 2015
United Multisport, an Anthem venture, is excited to announce that registration for the Kansas City Triathlon is now open! The event will be held on Sunday, May 17, 2015 at Longview Lake. Open to seasoned triathletes or beginners looking for their first triathlon, the Kansas City Triathlon offers multiple options for racers.
Participants ages 15 and older can choose between the Olympic distance, which includes a 1.5K swim, 40K bike ride and 10K run or the Sprint distance consisting of a 0.5K swim, 20K bike ride and 5K run. Relay teams may also compete in the Olympic distance with all races spread throughout Longview Lake located at 11101 Raytown Road Lee's Summit, MO 64086.
Individual registration fees start at $105 dollars with registration rates increasing on February 13. Fees include race day swag, medals and day of refreshments. VIP opportunities and volunteer options are also available for further participation in this year's event.
The Kansas City Triathlon is also a part of 2015 Mid-America Multisport Championship Series. The series includes 21 race events for participants to enter, with amateur athletes competing in at least four events considered in the series scoring. More information about the Mid-America Multisport Championship Series can be found on their website. As a Mid-America Multisport Championship series event, the race will be directed and times by Ultramax Sports, the region's most dynamic event production, management and timing services company.
For more information & to register, visit http://www.kansascitytriathlon.com or contact info(at)kansascitytriathlon(dot)com.
About Kansas City Triathlon
The Kansas City Triathlon, produced by United Multisport, has become one of America's fastest growing events in its short existence. The event features Olympic and Sprint distance courses that offer flat and fast courses that travel through the scenic terrain of Jackson County, Missouri. The 2015 Kansas City Triathlon will be held May 17th at Longview Lake. More information can be found at kansascitytriathlon.com
About Anthem Ventures
Anthem Ventures is a collection of advanced business solutions companies providing service to more than 4,000 clients in the U.S., Canada and Europe. Anthem helps entrepreneurs change the world by acquiring incredible companies doing exciting things, providing an unparalleled mix of support to enable a superior culture and exploit growth opportunities. Visit thisisamg.com for more on Anthem Ventures.