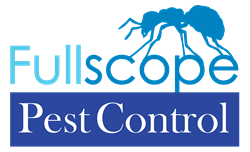 Lyn Hitt, President and Owner commented, "adding Mosquito Misting System installation and maintenance is the most natural next step"
Cleveland, TX (PRWEB) February 11, 2015
FullScope Pest Control, located in Cleveland, Texas is proud to announce a new and exciting service to their pest control company, Mosquito Misting Systems. Lyn Hitt, President and Owner commented, "Adding Mosquito Misting System installation and maintenance is the most natural next step." FullScope Pest Control has partnered with the most highly regarded misting system manufacturers, MistAway, located in Houston, Texas.
The Houston, Texas area is one of the best places in the world to live, but it comes with a few annoying pests, the worst being the mosquito. A mosquito misting system is an automated system that will mist a fine pyrethrin based water mixture two to three times a day, killing the mosquitoes in the homeowner's backyard. Customers who currently have a misting system have a 96% satisfaction rate, states a MistAway Representative.
FullScope Pest Control installs an awesome Mistaway Misting System in homeowner's backyard, and will service and warranty the unit for the life of the system. "There are other brands on the market" stated Lyn Hitt, "but we have decided to only install this brand of misting system. MistAway is years ahead of all others in technology and quality". MistAway Misting Systems also offer, IMist Technology, which allows customers and service techs to manage the systems through online app.
FullScope Pest Control services will include, design and installation, monthly maintenance, winterizing and spring start-ups. Customers are sure to love this new system and will start enjoying their backyards again. Call today for your free estimate.