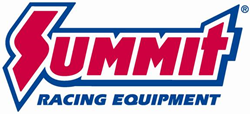 Tallmadge, OH (PRWEB) February 13, 2015
These new products now available at Summit Racing provide Jeep Wrangler JK owners with a versatile cover, better vision at night, and the ability to upgrade their vehicle's ECU to accommodate drivetrain and other upgrades:
Bestop Trektop Pro Tops
Bestop Trektop Pro Tops use a hybrid design that incorporates the durable canvas material of a soft top with the convenient rear hatch of a hard top. The tops feature rigid side windows that can slide open for ventilation. The entire side and rear panel assemblies can be removed completely, creating a roof-only safari top.
KC HiLiTES LED Headlights
The KC HiLiTES LED Headlight Set delivers a crisp beam of wider, more consistent light. Plus, LED illumination more closely mimics natural daylight, which helps improve visibility at night. The solid-state construction eliminates a traditional bulb filament, resulting in lights that are significantly more durable and rugged.
Superchips Flashcal Tuner for Jeep 3.6/3.8L
The Flashcal Tuner can correct a speedometer to compensate for larger tires and gear/axle swaps. It can also set a higher idle (handy for winching), lock the axles when the transfer case is in 4WD, adjust radio/headlight functions, and read/clear diagnostic codes. And since it's updateable via the Internet, Jeepers always have access to the latest features.
Summit Racing Equipment
SummitRacing.com
1-800-230-3030