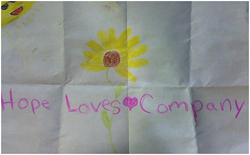 John Noto, the agency's principal, attested, "We want to support Hope Loves Company to continue providing this wonderful experience for children who struggle with the changes that ALS brings to their lives.
Lawrenceville, NJ (PRWEB) February 10, 2015
Noto Insurance Advisors debuts the new charity campaign in its recognized Community Program in New Jersey, and announces that will direct its efforts to raise funds for Camp Hope Loves Company. Jodi O'Donnell-Ames created Camp HLC after she lost her husband to ALS in 2001 and watched her three-year-old daughter Alina struggle through the many changes brought on by ALS.
Camp HLC is built for ALS families to bring their children for a three-day retreat. It is an opportunity for children to have fun, to meet other children who are in the same situation, and to be challenged through team building exercises. Camp HLC is provided free by Hope Loves Company and sponsors, and can use all the help they can to make this camp spectacular. Donations are being accepted through the campaign's page at http://notoinsuranceadvisors.com/Noto-Insurance-Advisors-Community-Cause_10_community_cause.
Noto Insurance Advisors will employ its valuable resources and reach out to the community, appealing on behalf of Hope Loves Company, so that the goal can be met, and ALS families can find hope and support. The campaign will be promoted over the course of the next 30-90 days, through the agency's social media channels, email and text message communications, as well as through their monthly magazine, delivered to thousands of households in New Jersey, where the agency currently operates. Our Hometown magazine reserves a full page to feature Hope Loves Company story, and other details. The electronic Flipbook version of the current issue can be accessed here: http://notoinsuranceadvisors.com/Our-Hometown-Magazine_39
Those with a heart for helping the community are encouraged to visit http://www.firstgiving.com/fundraiser/HLCcamp/HLCFundraiser and also share the page with friends and family. The agency will acknowledge those who contribute in their monthly magazine.
The Community Program held by Noto Insurance Advisors will continue to highlight and support people in need in their community. Every 30-90 days, a new campaign will be launched, in collaboration with local non-profits and community members. Through the agency's website, an open channel is also now open, where individuals can submit information on known families or persons who could use some help -http://notoinsuranceadvisors.com/Add-Community-Cause_59. All entries are submitted for review, and the elected worthy causes are properly contacted by a representative of Noto's Community Program. More information about Noto Insurance Advisors can be found at http://www.notoinsuranceadvisors.com
About Noto Insurance Advisors
Noto Insurance Advisors provide simple solutions and professional assistance to help their customers protect their family and achieve their lifelong dreams. Their goal is for their customers to think of them as their trusted advisor by delivering quality insurance products and the most excellent customer service experience. To contact an expert at Noto Insurance Advisors, call (609) 895.8450.