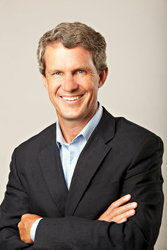 Irvine, CA (PRWEB) February 12, 2015
Synoptek, a rapidly expanding IT managed services and cloud solutions provider based in Irvine, has acquired both Rocket Science Consulting and Pay Per Cloud, as part of the company's 2015 nationwide expansion plan.
In a strategic move to meet the growing demand for IT management and development services in the San Francisco Bay Area, Synoptek acquired Rocket Science Consulting, a managed IT services and consulting firm. With the Rocket Science Consulting focus on cloud computing, 24×7 IT management, Apple device support, IT consulting, and application development services, this acquisition will expand Synoptek's customer base and geographic footprint and enhance the organization's design and development capabilities—to offer a personalized white-glove service approach.
"Rocket Science Consulting's unique support approach and infinite desire to reach the highest levels of client satisfaction aligns perfectly with Synoptek's mission to provide exceptional service to our customers so they continue to achieve material value in their businesses," said Tim Britt, Synoptek CEO. "The Rocket Science Consulting team will extend our reach to serve clients in and around the Bay Area, adding to our existing skillsets that support customers across many industries."
Within one week of the Rocket Science Consulting acquisition, Synoptek announced the acquisition of Pay Per Cloud, a full-service cloud-hosting provider headquartered in Sacramento, California. Pay Per Cloud brings forth an additional portfolio of cloud services including: virtual private servers, dedicated private clouds, dedicated and managed infrastructure services, hosted exchange email solutions, disaster recovery, IT consulting, and cloud migration.
Miles Feinberg, Pay Per Cloud CEO, said, "By combining our Pay Per Cloud and Synoptek talents and IT infrastructure management solutions, we are looking forward to significant synergies. Both organizations share a common goal—to be the number one recognized IT managed services provider for growing our customers' businesses, and to provide the ultimate in customer support. There is a huge opportunity for our combined organizations to deliver powerful IT management on a global scale."
With over 20 years of experience in multiple industries, implementing and managing technology-based solutions to improve overall business operations, Synoptek is emerging as a top global managed IT services provider. Synoptek's service portfolio continues to expand to meet growing market needs, while leading the competition in end-user experiences and pay-per-use pricing models for IT infrastructure management and cloud services.
Through these two strategic acquisitions, Synoptek is even better positioned to continue to meet the increasing demand for managed IT services by enterprises seeking 24x7 support from highly skilled technicians and an executive IT consulting team. Last year, Synoptek was ranked #40 among the Top 100 Cloud Services Providers, according to the 2014 Talkin' Cloud survey, and #20 in MSP Mentor's Top 501 Global Managed Services Providers (2014 Edition).
As part of Synoptek's dedication to exceptional customer experiences, the company is launching the Net Promoter System (NPS) in Q1 of 2015. "It is our goal, armed with information from the Net Promoter System and the enhanced service capabilities gained from these two strategic acquisitions, to provide our clients with service excellence that will make them a fierce advocate of Synoptek's services. At the same time, we expect to maintain our status as a top global managed services provider," said Mike Bank, Vice President of Synoptek Sales & Marketing.
For more information about Synoptek's recent acquisitions or our leading edge IT solutions, please contact Synoptek.
About Synoptek
With over 215 employees and over 400 active customers in the United States and abroad, Synoptek provides comprehensive information technology management services and support. Synoptek offers IT consulting, managed services, cloud services, and on-premise IT management as well as 24x7 end user support to companies that require only the best for their business operations. Synoptek leverages ITIL service management processes, customer-focused IT architecture, and operational excellence to deliver uninterrupted services demanded by today's market. Over the past four years, Synoptek has been consistently recognized for thought leadership and growth as confirmed by industry awards and recognition including a #20 ranking in MSP Mentor's "World's Top Managed Services Providers, 2014." By leveraging full lifecycle IT support from Synoptek, customers receive industry-leading service levels, security, and scalability along with global delivery from a reliable partner to support their critical IT operations. http://www.synoptek.com