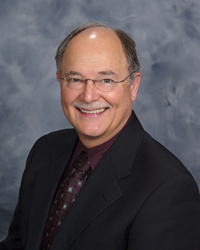 Fishers, IN (PRWEB) February 09, 2015
Dr. E. Dale Behner of Dental Care Today, PC is recognizing Gum Disease Awareness Month this February by educating Fishers, IN patients on the dangers of gum disease and its potential side effects. Dr. Behner provides many patients who have lost teeth to the condition with dental implants, a long-lasting, easily maintained tooth replacement option.
Estimates indicate that as many as 85 percent of Americans have a form of gum disease. The condition begins as gingivitis when the gums become swollen, red and bleed easily. When gingivitis is left untreated it progresses to periodontitis, which is much more severe. Plaque begins to grow below the gum line and the bacteria that cause the condition release toxins that irritate the gums. This causes destruction of the bone and gums supporting the teeth. Teeth may become loose or fall out in this stage of gum disease, leaving Fishers, IN patients with unsightly gaps. This is the most common cause of tooth loss in the nation.
Dr. Behner is dedicated to providing each of his periodontal patients with the opportunity to regain their smiles, so he recommends that many receive dental implants. These implants are a permanent tooth replacement option that can be done for multiple teeth at one time if so desired. The implant is surgically placed in the jaw. After that has healed and the implant is fused with the jaw in a process known as osseointegration, an abutment piece and tooth-like crown are fixed on top. The result is so seamless and clean that no one but Dr. Behner will suspect that the tooth is not real. These implants can last a lifetime, and require very little upkeep compared to other tooth replacement options such as dentures and bridges.
Patients in Fishers, IN who are suffering from the effects of gum disease are encouraged to contact Dr. Behner's office to set up an appointment. With his help this February, patients may be able to halt the progression of gum disease, save their existing teeth and replace the ones they have already lost.
About the Practice
Dental Care Today, PC is a general practice offering personalized dental care for patients in Fishers, IN. For more than 25 years, Dr. E. Dale Behner has provided state-of-the-art care, while offering the latest in advanced technology and techniques. He welcomes patients looking for cosmetic, family, dental implant or sedation dentistry. Dr. Behner received his doctorate of dental surgery degree from the Indiana University School of Dentistry in 1984, and completed his residency at Indiana University Medical Center in 1985. He is a graduate of the nationally recognized Pacific Aesthetic Continuum (PAC-Live) and is a fellow with the Academy of General Dentistry. To learn more about Dental Care Today, PC or the services Dr. Behner provides, please visit their website at http://www.indianapolisdental.com or call (317) 348-3924 to schedule a consultation.