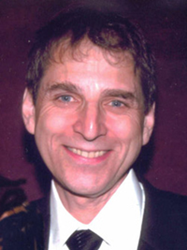 Pomona, NY (PRWEB) February 09, 2015
In recognition of Gum Disease Awareness Month this February, Dr. Robert Tracey is raising awareness of gum disease and its symptoms, risk factors and potential health impacts. Periodontal disease can adversely affect oral health, and research suggests the disease also puts people at risk for systemic health problems. Dr. Tracey helps patients in Pomona, NY, mitigate these risks with the LANAP® protocol, a laser gum surgery that is highly effective at removing periodontal disease.
Dr. Tracey reminds patients that gum disease can cause numerous health issues if it advances enough. Tooth and bone density loss are both potential consequences of severe periodontal disease. Research indicates that people with gum disease may even be more likely to suffer from stroke, heart disease, pancreatic cancer and other serious illnesses. While the nature of this relationship is not well understood, Dr. Tracey urges patients to view gum disease as a risk factor for other serious health problems and treat it accordingly. Many people may avoid periodontal disease by addressing known contributing factors, such as inadequate oral hygiene, bite misalignment, tobacco use or poor dietary choices. However, if preventative measures fail, Dr. Tracey can perform laser gum surgery to protect patients in Pomona, NY, from further health complications.
With the LANAP® protocol, Dr. Tracey can precisely remove periodontal disease while preserving healthy gum tissue, leaving teeth better supported and protected. The laser that Dr. Tracey uses during the procedure, the PerioLase® MVP-7™, operates at a wavelength that does not impact healthy gum tissue and teeth. The laser even promotes regeneration in the bone that supports the teeth, which can reduce the risk of tooth loss. The LANAP® protocol is minimally invasive, so it creates a low risk of pain, bleeding or infection. People who visit Dr. Tracey for this laser gum surgery in Pomona, NY, can typically resume their usual activities the following day.
Early gum disease treatment improves the likelihood that a person will avoid other health problems, so Dr. Tracey encourages patients to know the signs of gum disease. Gum inflammation, pain, bleeding and recession are some of the typical symptoms. Along with recession, patients may notice change in gum pocket depth, tooth sensitivity and tooth stability. People who experience any of these oral health changes should consider visiting Dr. Tracey to learn if gum disease treatment is needed. To make an appointment, patients can call Dr. Tracey's practice office or visit his website.
About the Practice
General & Laser Assisted Dentistry (GLAD) is a general practice offering personalized dental care for gum disease patients in Ponoma, NY since 1982. Dr. Robert Tracey received his Bachelor of Science degree in mathematics from The City College of NY, Magna Cum Laude and Phi Beta Kappa. He attended dental school at Columbia University and graduated with honors. Dr. Tracey completed a hospital-based residency program at Bronx Municipal Hospital Center/Albert Einstein Medical Center. He is a part of one percent of dental professionals providing the new Laser Assisted New Attachment Procedure (LANAP®) FDA cleared laser procedure for gum disease treatment. He has appeared on Fox5 News demonstrating laser dentistry, and has lectured and published articles about laser dentistry. To learn more about GLAD and their dental services visit their website at http://www.roberttraceydds.com and call 845-262-6504.