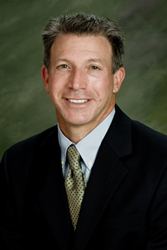 Plainville, CT (PRWEB) February 09, 2015
In honor of American Heart Month, Dr. David R. Edelson provides critical information on heart health and periodontal disease at his practice in Plainville, CT. Researchers have recently discovered that individuals who have gum disease are nearly twice as likely to also have heart disease, according to the American Academy of Periodontology. The results of one study showed that common oral health problems like cavities, missing teeth and gingivitis are also good indicators of heart disease.
Bacteria and food acid create a sticky paste that adheres to the base of teeth. Good oral hygiene habits remove this substance, but if it is allowed to build up, it hardens on the roots of teeth, and the resulting irritation leads to infection. Individuals often do not notice any symptoms of the problem until the gums become red and tender. It is critical for people in Plainville, CT who are at this stage of periodontal disease to seek help from a dental professional. Bacteria from the infection are able to enter the bloodstream, and some researchers believe this is the source of the link between gum and heart disease.
Traditional treatment for moderate to advanced gum disease involves scalpel surgery. The gums are pulled away from the teeth so a dentist can access the calculus on the roots. Healthy tissue is often destroyed during the process, and in some cases the gums are too damaged to fully reattach to the teeth. Dr. Edelson is one of the few dental professionals qualified to offer the LANAP® protocol as a less invasive alternative. He uses the PerioLase® MVP-7™ laser to target bacteria and infected tissue without damaging healthy tissue. Patients in Plainville, CT typically recover from this type of periodontal disease treatment quickly and fully.
American Heart Month supplies the perfect opportunity for learning more about the risks associated with gum disease and heart health. Exercise, a healthy diet and regular trips to the dentist are excellent ways to protect against the potentially fatal effects of heart disease. Dr. Edelson provides more information about the LANAP® protocol and other advanced dental procedures on his website.
About the Doctor
Dr. David R. Edelson is a general dentist offering personalized dental care for patients in Plainville, CT. Dr. Edelson received his B.S. in Biology from Trinity College in Hartford, CT. He then went on to receive his Doctor of Dental Medicine at Tufts University School of Dental Medicine. He completed his general practice residency at Boston City Hospital and his dental sleep medicine residency at Tufts University School of Dental Medicine. Dr. Edelson recently became a Diplomate with the International Congress of Oral Implantologists, and belongs to the one percent of dental professionals currently providing the Laser Assisted New Attachment Procedure (LANAP®), the first FDA-cleared laser procedure for gum disease and periodontal treatment. To learn more about Dr. Edelson and his dental services visit his website at http://www.plainvilledentist.com and call 860-357-6772.