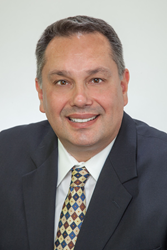 As a market leader in medical professional liability underwriting and product design, we constantly strive to ensure our clients have access to innovative products & services that will assist them in improving clinical, operational and financial outcomes
Boston, MA (PRWEB) February 11, 2015
Coverys, a leading provider of medical professional liability insurance and related services, is pleased to announce the creation of Coverys Specialty Insurance Company (Coverys Specialty), a new excess and surplus lines underwriting company.
Coverys Specialty is at the forefront of the organization's continuing strategy to respond to the needs of hospitals, health systems and physician groups. This new offering will round out Coverys' suite of products and services by providing tailored excess and surplus coverage for unique or hard to place risks. Coverys Specialty policies will be underwritten by leading insurance industry experts and accessible through select agents and brokers.
"Establishing Coverys Specialty further demonstrates our commitment to expanding our services in the large account underwriting arena," said Gregg L. Hanson, CEO and president of Coverys. "As a market leader in medical professional liability underwriting and product design, we constantly strive to ensure our clients have access to innovative products and services that will assist them in improving clinical, operational and financial outcomes."
Coverys Specialty will provide customers with flexible speed to market insurance coverage that addresses emerging healthcare delivery exposures and trends. Additionally, Coverys Specialty will provide coverage for healthcare facilities with unique risk profiles that seek insurance solutions typically not available in traditional insurance market.
Coverys Specialty, domiciled in New Jersey, will be operated under the leadership of industry veterans, Sam Mezzich, president and Edward Lyons, senior vice president.
In this new role, Mr. Mezzich will lead Coverys Specialty and direct all E&S underwriting efforts. Mezzich joins Coverys with over 25 years of medical professional underwriting experience, most recently at Arch Insurance where he served as a regional vice president for 12 years from the company's inception. Prior to his time at Arch, he held both managerial and underwriting positions at GE Capital/ERC, CNA, AIG, and MLMIC. Sam holds a Bachelor of Science degree from St. Francis College in New York City.
As senior vice president, Mr. Lyons will work closely with Mezzich to successfully launch Coverys Specialty. Lyons previously spent 12 years at Arch Insurance, where he served as the assistant vice president of underwriting in the healthcare facilities and programs area. Prior to Arch, he held multiple underwriting positions at St. Paul Cos., including underwriting director for the physicians and surgeons product. Lyons is a graduate of Misericordia University, where he received his Bachelor of Science degree.
ABOUT COVERYS
Coverys is an innovative medical professional liability insurance provider dedicated to helping its policyholders and clients anticipate, identify and manage risk to reduce errors, eliminate inefficiency and improve outcomes. As one of the largest medical professional liability insurance providers in the country, Coverys is responsible for insuring over 32,000 physicians, dentists, and allied health care providers, as well as more than 500 hospitals, health centers and clinics from coast to coast. Coverys has consistently been included in the Ward's 50 for the past five years. In addition to its insurance products and service delivery to the health care industry, it also has established the Coverys Community Healthcare Foundation to support endeavors that focus on the improvement of patient safety as well as healthcare programs to reduce childhood obesity. For more information, visit Coverys at http://www.coverys.com.
###