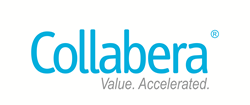 Charlotte, North Carolina (PRWEB) February 10, 2015
Collabera, a global leader in IT staffing and services, today announced that it has expanded its presence in the Charlotte, North Carolina area. In response to growing demand for qualified IT professionals, the company has invested more resources in the region to help satisfy the needs of local businesses.
"We are excited to bring our job placement expertise to more Charlotte businesses and we look forward to helping connect them with talented IT professionals on a permanent and contract basis," said Collabera Vice President Cory Kennedy. "We currently help many companies in the banking, financial and retail markets develop strong IT departments to support their growth and success. Our expanded presence will allow us to serve more local businesses across industries to help satisfy their IT needs, as well as give qualified candidates a place to find their next great job."
The new Collabera office is located at 112 South Tryon Street, Suite 1510, Charlotte, NC 28202. Interested parties can reach them at 704.372.7272.
To learn more about how Collabera can help your business find the best IT candidates visit http://www.collabera.com or call your local office today.
About Collabera
With more than 9,000 professionals across three continents and 37 offices, Collabera offers comprehensive, cost-effective IT staffing & services. We provide Fortune 500 and mid-size companies with high quality IT resources to meet talent needs through Staff Augmentation, Global Talent Management, Value Added Services through CLASS (Competency Leveraged Advanced Staffing & Solutions) Permanent Placement Services, and Vendor Management Programs.
Collabera has been a leader in IT staffing for over 23 years and is one of the largest diversity IT staffing firms in the industry. We are known for our high-touch, customer-centric approach, offering our clients unmatched quality, responsiveness, and flexibility. We are appreciated by our clients for our streamlined execution, highly efficient service and exceptional talent management that go above and beyond traditional staffing services.