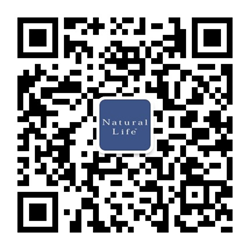 The Natural Life™ WeChat page is unique in that the brand is 100% Australian Made and Australian Owned, operating in full Chinese-language on the popular social media platform
(PRWEB) February 12, 2015
The Natural Life™ WeChat page is unique in that the brand is 100% Australian Made and Australian Owned, operating in full Chinese-language on the popular social media platform.
Managing Director of Lifetime Health, Antony Adare said "Chinese Australians and the Chinese tourist market make up large part of our retail and consumer customer base, so it makes sense for us to speak to them via their preferred social media."
"Creating and managing our WeChat page is a huge undertaking, but already our customers have been so receptive - they love that an Australian brand is even making that effort," Mr. Adare said.
The Natural Life™ WeChat page is a source of news and information useful for retailers and consumers who want to know more about the niche product range - including Propolis, Royal Jelly and Manuka Honey - and to stay informed on more general health related topics.
To join, WeChat users first download the mobile app, and then scan the QR code of pages they wish to connect with.
Natural Life™ WeChat page supports Natural Life™ retailers by keeping staff well informed with product knowledge and news, and allowing opportunities for store level promotion as desired by store owners.
For the consumer, the page offers interesting Chinese-language health news, information and how-to-use articles, as well as details of product promotions, offers, giveaways and upcoming events.
The page has been readily embraced by key Natural Life™ retailers in Sydney and Melbourne including Healthy Life and Great Earth Discount Health stores.
Natural Life™ looks forward to making more connections through WeChat with ongoing promotions and participation in exciting Chinese New year celebrations later this month.