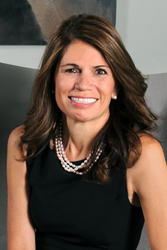 We will continue to develop our solutions, services, and team in order to fulfill our mission of bringing the best of the cloud to manufacturers. - Vivian Keena, CEO
Aliso Viejo, CA (PRWEB) February 19, 2015
Alternative Technology Solutions, the leading ERP and CRM solution and service provider that brings the best of the cloud to manufacturers, today announced that it closed out 2014 with great financial, product, and service results, including being recently added to CIO Review's listing of most promising Salesforce solution providers.
"2014 was a great year for Alternative," said Vivian Keena, Alternative CEO. "We worked hard to continue growing our company and team and have great results to show for it including increasing license and maintenance sales by 83%, adding 123 new customers, and doubling our Salesforce Consulting Practice."
The strategic growth of the Salesforce practice led to Alternative's latest award win, wrapped up at the end of the year. "It's great to be recognized as a leading Salesforce solution provider by CIO Review," said Keena. "Salesforce is an integral part of our drive to bring the best of the cloud to manufacturers and was a huge part of 2014's success."
The listing from CIO Review focuses on Salesforce providers that build and deliver key technology solutions and services for Salesforce users. Alternative is both a Salesforce consulting partner, as well as a developer of extended Salesforce solutions including Connect and iQ Configure, Price, Quote (CPQ). Being named to the most promising Salesforce listing capped off an impressive year of award wins for Alternative, which also landed on the Inc. list of fastest-growing companies, Orange County Business Journal's list of top women-owned companies, and the list of most promising manufacturing service providers.
"2014 was a solid year for us," Keena added. "We've been steadily growing both our services and solutions offerings to help customers transition to more agile cloud solutions. We believe the days of a single platform being all things to all users are behind us as customers look to complement their core business technology and processes with solutions, integration, and optimization that makes technology easier to use."
2014 marked a key shift for Alternative as it transitioned from its services roots into a true solution and product provider. "Service will always be at our core, but we're excited to move more into developing and delivering our own solutions," explained Keena. "We see so much opportunity to help customers be more competitive and nimble by providing point solutions that fill critical gaps."
With 2014 a year of strategic growth, Keena anticipates this trend continuing into 2015. "We will continue to develop our solutions, services, and team in order to fulfill our mission of bringing the best of the cloud to manufacturers. We're looking forward to expanding and enhancing our solutions including Connect and iQ CPQ, as well as building out our ERP service, implementation, and support offerings for customers using NetSuite Cloud ERP and Epicor ERP."
About Alternative Technology Solutions
Alternative Technology Solutions, Inc. brings the best of the cloud to manufacturers and distributors through solutions and services that help companies work smarter and faster. Headquartered in Aliso Viejo, CA, the company also has offices in Boston, Chicago, Indianapolis, and Monterrey, Mexico. Alternative is a two-time Inc. fastest-growing company, was highlighted on CIO Review's annual list of Most Promising Manufacturing Tech Solution Providers, and was a Silver Stevie Award Honoree.