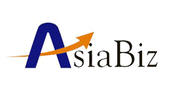 Asiabiz is pleased to share some tools and tips that will equip you with a better understanding of your entitlements, and in the long run, enable you to plan your personal taxes better
Singapore (PRWEB) February 10, 2015
Singapore taxation consultancy Asiabiz recently published a Personal Income Tax Planning Guide for individuals who are currently working in Singapore. The Guide aims to answer the most common questions about the Singapore income tax regime, such as: what personal reliefs are available, what are the prevailing tax rates for specific income brackets, and how to differentiate between tax residents and non-residents, among others.
According to Mr James Nuben, Asiabiz Head of Taxation, the Guide was released in time for the upcoming tax filing season of 2015. In the city-state, personal taxes need to be filed by 15 April for paper filing, or 18 April for e-filing.
"The Singapore personal income tax filing season is upon us once again. It pays to be thorough and careful when filing your tax returns. As such, Asiabiz is pleased to share some tools and tips that will equip you with a better understanding of your entitlements, and in the long run, enable you to plan your personal taxes better," said Mr Nuben.
The Asiabiz Guide serves as a refresher for the various tax reliefs available, encouraging residents to claim the appropriate reliefs to significantly reduce their tax liabilities. More importantly, the guide discusses tax-saving tips such as making charitable donations, contributing to the Supplementary Retirement Scheme, and making voluntary contributions to the CPF Medisave fund, among others.
"Further, our guide is a timely tool for foreign nationals who are currently working in Singapore, or are planning to relocate to the city-state. It is imperative to point out that foreigners, depending on their tax residency status, will be taxed on all income accrued here," Mr Nuben emphasized.
In general, the income tax rates for foreigners depends on how long they have been working in Singapore. Those who have worked here for at least 183 calendar days or more are considered tax residents by the Inland Revenue Authority of Singapore (IRAS). In such cases, the prevailing resident rates apply, from 0% to a 20% ceiling rate for an annual income of S$320,000 and above. Meanwhile, foreigners who are in Singapore for 60 days or less are not required to pay taxes.
Asiabiz encourages tax residents to use its free Personal Income Tax Calculator. With this tool, individuals can calculate their effective tax rate based on income generated in the preceding year (from 1 January 2014 to 31 December 2014), taking into consideration the net employment income, assessable income, and the applicable tax reliefs. In effect, the tool enables individuals to plan expenses or investments for the upcoming year after taking income tax considerations in mind.
In conclusion, Mr. Nuben said, "The Singapore income tax regime is one of the friendliest and simplest in the world. It is no wonder, therefore, that we continue to attract top talent not only with our tax-friendly policies, but also with the robust opportunities and the quality of life that Singapore offers."
To read the complete guide, click here.