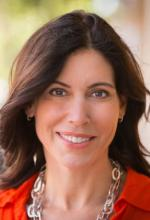 (PRWEB) February 10, 2015
The Northern California Human Resources Association (NCHRA) welcomes Porter Gale, former VP of Marketing at Virgin America, as emcee of HR West® 2015. The annual conference will be held at the Oakland Convention Center, March 2-4, 2015. Gale is a local networking and marketing expert, renowned branding leader, award winning author, and start-up advisor. She has also been a keynote speaker at numerous events including SHRM Arizona, The Women 2.0 Awards, TEDx, the Economist's Innovation Forum, Ad Age Digital Forum, the CO-OP THiNK Conference, and more. Porter will kick off HR West 2015 at 1p.m. on March 2nd.
Widely recognized as a pioneer of the modern-day coaching movement, Alan Fine, will deliver first HR West keynote on March 2nd at 5p.m. The co-creator of the GROW Model — a coaching model that removes mental interference to unlock inherent talents and skills, Fine has successfully coached world-class athletes, musicians and Fortune 1000 CEOs. His award-winning performance training methods have been deployed at companies such as IBM, NASA, Proctor & Gamble, Sprint, Yum! Brands, GAP and Honeywell. Founder and president of the professional-training and organizational-consulting firm, InsideOut Development, LLC, Fine is recognized as one of Training Industry's Top 20 leadership training consultants. He and his company work with individuals and organizations to provide solutions to leverage the knowledge, skill, and talent inherent within an organization and its people to get them into action for successful growth. Fine's New York Times best-seller, "You ALREADY Know How to Be GREAT," was recognized as The 2010 Best Leadership Book of the Year.
Renowned Futurist and Senior Vice President for Strategic Planning at Salesforce, Peter Schwartz, will deliver the second keynote on March 3rd at 9a.m. Schwartz is a member of the Council on Foreign Relations, the World Affairs Council and the Research, Innovation and Enterprise Council. He is a board member of The Long Now Foundation, The Center for New American Security and the Center for Strategic Studies in Singapore. Prior to joining Salesforce, Schwartz was co-founder and chairman of Global Business Network. The author of several books including "Inevitable Surprises" and "The Art of the Long View," Schwartz lectures regularly and has served as a script consultant on the films including the "The Minority Report," "Deep Impact," "Sneakers," and "War Games."
Sarah Lewis, Ph.D., MPhil will speak at HR West on March 3rd at 5p.m. Yale faculty member and author of The Rise: Creativity, the Gift of Failure, and the Search for Master, which has been hailed by a "who's who of creative thinkers," Lewis is considered to be one of the nation's rising intellectual stars. In addition to appearing on Oprah's "Power List," having served on President Obama's Arts Policy Committee, being profiled in Vogue Magazine, and speaking at TED 2014 in Vancouver, B.C., Lewis has held positions at the Tate Modern and the Museum of Modern Art in New York, and her essays have been published in Artforum and The Smithsonian. Her next book, Black Sea, Black Atlantic: Frederick Douglass, The Circassian Beauties, and American Racial Formation in the Wake of the Civil War, will be published by Harvard University Press in 2015. Lewis received her B.A. from Harvard, MPhil from Oxford, and Ph.D. from Yale.
Americans with Disabilities Act(ADA) pioneer, author of "Tilting at Windmills," and Senior Partner, Milt Wright & Associates, Inc., Dr. Richard Pimentel will deliver the final keynote on March 4th at 2p.m. Drawing from lessons in Vietnam, and through his pioneering work in return-to-work and disability management programs, Pimentel is an internationally renowned consultant, keynote speaker and professional trainer. With the passage of the Americans with Disabilities Act, he created and delivered training programs nation-wide and in 2007, Pimentel's life story was portrayed in Warner Brothers' full-length motion picture, Music Within. Among other accomplishments, Richard was co-author of SHRM's ADA materials including "Making the ADA Work for You" and "What Managers and Supervisors Need to Know About the ADA." He is also the author of Tilting at Windmills Training Program, an interactive disability attitude change program for managers and supervisors adopted widely by many Fortune 500 companies and still used actively throughout Canada and the U.S.
About HR West
Since 1984, NCHRA has hosted the largest West Coast gathering of the HR community and this year promises to be one of its most engaging events to date with over two days of unparalleled learning, exceptional networking opportunities and more than 80 educational sessions covering all facets of the human resources industry. For more information or to register for HR West 2015, visit http://hrwest.org.
About NCHRA
The Northern California HR Association (NCHRA) has been advancing organizations through human resources since 1960. We are dedicated to connecting human resources professionals with practice resources, leading California-specific training, legal and legislative developments, quality service providers, and each other-- forming career-long networks and partnerships.