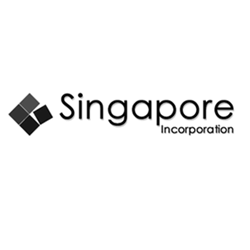 As we survey the landscape of promising start-ups around the world, we see Singapore becoming one of the hot beds for innovation.
Singapore (PRWEB) February 27, 2015
Singapore-Incorporation.net, a portal for company incorporation services, has recently launched a comprehensive guide for incorporating and launching a start-up company in Singapore.
Over the years, a vibrant start-up ecosystem is taking shape in Singapore. The Singapore government, through its various statutory boards and government organisations, has rolled out various tax and financial incentive schemes to encourage and incentivize start-ups in Singapore.
"As we survey the landscape of promising start-ups around the world, we see Singapore becoming one of the hot beds for innovation. The government plays a key role in supporting local companies and their financing requirements by providing various forms of financial assistance to help start-ups at different stages of growth" said Ms Christine Lim, manager at Singapore-Incorporation.net.
According to current company formation trends, approximately 50-70% of start-ups fail within the first 18 months of operation. A common yet fatal mistake for many failed ventures, for example, is having insufficient operating funds. As such, to help aspiring entrepreneurs in Singapore register a company and ultimately expand their business, the portal has compiled a few useful pointers in its start-up guide.
"Some companies are hindered by a limited working capital to realize their business plans, run their business, or expand sufficiently. This is why it is important for an entrepreneur to ensure the planning of a sound financial strategy for the company, and Singapore is the best place to do this, primarily because the government offers a slew of initiatives to help new companies succeed" Ms Lim remarked.
START-UP INITIATIVES
Indeed, Singapore's pro-business policies make the city-state the start-up nucleus of Asia. According to industry reports, the government had committed S$16 billion between 2011 and 2015 to drive innovation in the country through public agencies such as the NRF, Spring Singapore, the Economic Development Board, and the Infocomm Development Authority.
The types of incentives discussed in the start-up guide include, among others: the Start-up Tax Exemption (SUTE) with full and partial tax exemption; as well as the robust availability of equity fund-raising, angel investors, and venture capitalists.
"Under the SUTE scheme, eligible start-ups are exempted from paying corporate taxes on normal chargeable income of up to S$300,000 for each of the first three years of operation. Those who don't qualify for full exemption, meanwhile, can still qualify for partial exemption. Meanwhile, other financial vehicles such as equity financing and venture capitalism, allows start-ups to inject more capital to their business," Ms. Lim explained.
"From seed capital to capital for expansion, getting financing is one of the most important and most challenging steps for a start-up. This is why we compiled the resources to help entrepreneurs in this crucial phase," she concluded.
To read the full start-up guide, click here.
###
About Singapore-Incorporation.net:
Singapore Incorporation Online provides corporate services including the registration of companies and businesses in Singapore, compliance and tax advisory services and immigration services including application for work visas and other business related visas. Singapore Incorporation Online is a full-service corporate service provider company providing a full range of corporate, compliance, tax and immigration support services.
Phone: +65 6305 2414
Fax: +65 6305 2415
Email: info(at)singapore-incorporation(dot)net
Website: http://www.singapore-incorporation.net