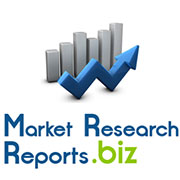 Albany, NY (PRWEB) February 11, 2015
It is stated that the market for LED could continue to tread along a rough patch in the year 2015 as well. The report is titled "Global and China LED Industry Report, 2014-2015". It focuses on three major sections of the global and China LED market: major development trends, a thorough analysis of the LED industry chain, and the 38 major companies in the global and China LED market.
View Full Report at http://www.marketresearchreports.biz/analysis/243204
The report states that the market observed good growth in the first half of 2014, largely due to capacity cuts and price reductions, but the rise soon transformed to sluggish growth by the end of the year. As a result, the companies that operated in full capacity as well as the ones that resumed full operations after having been closed down for some time in the past, reduced their capacities in the year's second half. Many financially stable companies have also aborted their plans to expand production capacities.
Download Detail Report With Complete TOC at http://www.marketresearchreports.biz/sample/sample/243204
The report categorizes the market according to chief application sectors of LED lights, including LED for large-sized BLU, LED for automotives, mobile phone BLU, and digital billboards. An overview of packaging methodologies utilized for LED lights, such as flip chip packaging and COB packaging, is also included. A detailed study of the LED industry chain covers sectors such as sapphire ingot, sapphire substrate, metal organic chemical vapor phase deposition (MOCVD) systems, and the chief companies operating in these sectors.
Explore All Published Reports by same publisher at http://www.marketresearchreports.biz/publisher/67
A detailed geographic distribution of chief companies operating in the LED industry chain and a summary of the world's top 30 LED vendors (by revenue) is also included in the report.
The report also presents a detailed study of the financial health of the major 38 LED companies operating in the global and China LED market. Details such as monthly revenue and growth rates, revenue breakdown by product, operating margins, gross margins, and organizational structures of these companies, etc., are included in the report. The companies profiled by the report include Cree Inc., Philips Lumileds Lighting Company, Nichia Corporation, Toyoda Gosei, LG Innotek, Shandong Inspur Huaguang Optoelectonics Co., Lumens Digital Optics Inc., Seoul Semiconductor, Samsung LED, Epiligh Technology Co., Ltd., Edison Opto, Opto Tech, Lite-On Technology, Osram Opto Semiconductor, Foshan Nationstar Optoelectronics Co. Ltd., Ltd., Bright LED Electronics Corp., Hunan HuaLei Optoelectronic Corporation, Harvatek, HC SemiTek Corporation, Xiamen Changelight Co., Ltd., among others.
About MarketResearchReports.biz:
Marketresearchreports.biz ( http://www.marketresearchreports.biz ) is the most comprehensive collection of market research reports, supporting clients' market intelligence needs with over 100,000 market research reports, company profiles, data books, and regional market profits in its repository. We also offer consulting support for custom market research needs.
Our document database is updated by the hour, which means that our customers always have access to fresh data spanning over 300 industries. From Fortune 500 companies to SMEs, Marketresearchreports.biz has built a veritable reputation for fulfilling the most exacting market research needs.
Contact:
Atil Chuadhari
State Tower
90 State Street,
Suite 700, Albany
NY 12207, United States
Toll Free: 866-997-4948
Email: sales(at)marketresearchreports(dot)biz
Browse Blog at https://businessmonitorinternational.wordpress.com