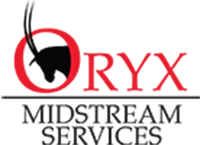 Moving to Intacct's automation, project accounting, and fixed assets capabilities has been a huge win for us.
Houston, TX and Midland, TX (PRWEB) March 10, 2015
AcctTwo, a leading consulting firm and provider of cloud-based financial management solutions, announced that the firm will help Oryx Midstream Services implement Intacct's best-in-class financial management system. Leveraging the leadership team's deep energy industry experience and building on strong relationships with oil and gas producers in the region, Oryx Midstream is focused on developing, acquiring, owning and operating midstream assets in Texas and New Mexico.
Previous Business Challenges Faced by Oryx Midstream:

Oryx needs a system that could scale to match the company's pace of growth.
The company requires both sophisticated project accounting and fixed assets capability.
Timely and accurate reporting, and the ability to consolidate entities were identified as key requirements.
Reasons for Selecting Intacct:
Intacct has sophisticated project accounting functionality.
Intacct provides the ability to integrate a robust fixed assets module.
Intacct provides Oryx Midstream with the real-time accurate reporting and mobile access they need to keep management and investors up-to-date.
Key reasons Oryx chose to move to Intacct over other solutions evaluated:
Oryx was looking for a true multi-tenant cloud-based accounting solution, a feature not available with legacy on-premise solutions.
Intacct's workflows were found to be more flexible and configurable than those available with competing products.
Highlighted Comments from Oryx Controller:
"We were doing everything manually before, so moving to Intacct's automation, project accounting, and fixed assets capabilities has been a huge win for us." said Karen Russell, Controller at Oryx Midstream. "AcctTwo provided us with the knowledge and solid project management that made the implementation a great success."
Return on Investment:
Payback Period of 5 Months
Year One Net Benefit – $33,670
Three Year Net Benefit – $151,810
Additional resources:
About AcctTwo:
AcctTwo is a leading consulting firm and reseller of cloud-based accounting and financial management software. AcctTwo's sophisticated systems solve the issues growing middle market companies face today. AcctTwo also outsources back office processes, allowing clients to focus on the core competencies of their business. AcctTwo provides the people, processes, technology, and office facilities to perform these functions, while allowing clients to collaborate interactively through an on-line portal.
AcctTwo is headquartered in Houston, Texas. For more information, please visit http://www.accttwo.com or call 713-744-8400.
Contacts:
Peter Wagner
Director of Marketing
Cell: 512.415.6846
Email: pwagner(at)accttwo.com
John Silver
Vice President of Sales
Direct: 713.744.8404
Cell: 210.336.0014
Email: jsilver(at)accttwo.com