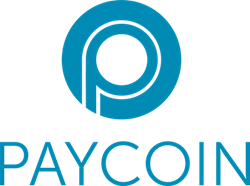 Owners of paycoins will have even more access to a wealth of digital commerce via websites featuring GoUrl.
Bloomfield, CT (PRWEB) February 10, 2015
The integration of PayCoin by GoUrl Payment Gateway is emblematic of the continuing acceptance of cryptocurrency and Bitcoin as a global payment device resulting from its ease of use, low processing cost and unparalleled security.
"The acceptance of PayCoin by GoUrl is huge," said Josh Garza, CEO of PayCoin and BTC. "The fact that GoUrl is an open source plugin on website development tools, opens up commerce to many that otherwise might not be able to make their products or services available to consumers the world over. And who knows what the next great thing might be? With tools like GoUrl, we'll likely find out."
PayCoin is one of the many cryptocurrency tender options accepted by GoUrl. The feature-rich plugin, which as an open source payment gateway is 100 percent free on both Github (github.com) and Wordpress (wordpress.com) development tools. Transaction fees are significantly less than other payments options such as PayPal, with fees starting as low as 0 percent.
GoUrl offers sellers of products or services the option where they can set their own prices in US dollars (USD) with exchange rates determined by Live Exchange Rates. Songwriters, poets those and others with intangible items or intellectual properties can charge buyers directly per download versus using aggregators like a record label or large publishing house.
"Cryptocurrency is becoming more popular on the Internet, said Lydia Sprague, Manager at GoUrl. "We think only 2-3 cryptocurrencies will be widely used on the Internet in the future. PayCoin can be one of these."
GoUrl offers a wide selection of PayCoin community services for the use and promotion of PayCoin within the GoUrl payment gateway. The GoUrl.io PayCoin / Bitcoin Monetizer online web service serves as the payment gateways main service idea which is ideal for people paying to unlock digital files, music, videos, photos and the like. For example, if a musician were to offer a mp3 available for PayCoins / Bitcoins on gourl.io online and a visual artist could sell directly to buyers his / her high-res images and works. Website owners can use Free Open Source GoUrl PayCoin / Bitcoin Payment Gateway on their website and can start to accept customer payments in paycoins and other cryptocurrency in addition to traditional payment systems. Internet companies and web developers, can integrate PayCoin and other cryptocurrencies into their software using GoUrl cryptocoin payment API. To encourage usage, we offer on gourl.io a unique affiliate commission that offers a lifetime 0.50% from each PayCoin / Bitcoin and other cryptocurrency payment made by users through their software which is installed on various internet websites.
Owners of paycoins will have even more access to a wealth of digital commerce via websites featuring GoUrl. Using PayCoin, owners will have greater security in conducting online transactions for anything they want to buy or sell. Paycoins, which are based upon blockchain technology, a kind of digital DNA, ensures anonymity and tags each transaction with a unique code and as such offers greater security on online when conducting business.
About Paycoin
Paycoin is a global currency that allows owners to send and transact money to anyone, anywhere at anytime. Using Paycoin is totally free, lightening fast and very easy to use by both businesses and consumers. Paycoin is secure and uses a new Blockchain technique that regularly validates, compresses, and archives old transaction data to create near-instant transaction times with a light, efficient, and extremely secure blockchain.
About GoUrl
GoUrl.io is an automated payment processing system for Paycoin, Bitcoin and other cryptocurrencies. It enables online merchants to accept such cryptocoins as a form of payment, just as easily as they accept payments from credit cards, debit cards or PayPal. The unique functionality of GoUrl is open source, affiliate program for developers, SSL encryption with automatic forwarding of all received payments to the merchant's wallet address without keeping any of the merchant's money (Bitcoins, altcoins) on GoUrl servers (it provides additional security). It also provides full integration GoUrl payment forms for merchant websites without any external payment pages needing to be opened.