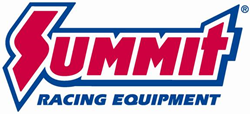 (PRWEB) February 11, 2015
SCAT Rotating Assemblies for Jeep 5.9L have everything Jeep builders need to build a 365 or 408 cubic inch engine with stout internals. These kits are a cost-effective and hassle-free way to build up an engine for both off-road and street performance.
High performance engines based on the Mopar Magnum R/T small block are becoming all the rage—specifically when stroked out to 408 C.I.D. Though it was technically only available for the Jeep Grand Cherokee in 1998, it's a common Wrangler/Cherokee retrofit among the Jeep crowd.
SCAT has created nine different Rotating Assembly Kits for the Jeep 5.9L. Each kit includes a forged crank made from 4340 alloy steel, I-beam connecting rods, pistons, and ARP hardware.
Summit Racing Equipment
http://www.SummitRacing.com
1-800-230-3030