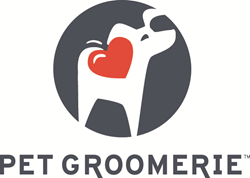 Palm Beach Gardens, Florida (PRWEB) February 17, 2015
WHO: Pet Groomerie
WHAT: Pet Groomerie, proud sponsor of the 2015 Peggy Adams Animal Rescue League (PAARL) "Walk for the Animals," will host a "Charity Dog Wash."
WHEN: Saturday, March 7, 2015 from 9:00 AM – 12:00 PM
WHERE: Downtown at the Gardens
11701 Lake Victoria Gardens Ave., Palm Beach Gardens, 33410 -- The large Charity Dog Wash tent will be adjacent to the Cheesecake Factory.
Pet Groomerie is proud to sponsor the Charity Dog Wash at Peggy Adams Animal Rescue League's "2015 Walk for the Animals." Pet Groomerie will donate 100 percent of proceeds from the event to support its community partner: PAARL. Over the last year alone, Pet Groomerie has donated over $45,000 in contributions and services to PAARL and its adoptees.
This will be Pet Groomerie's third year hosting the Charity Dog Wash, which is an anticipated highlight for dog owners at "Walk for the Animals." Services offered will be Pet Groomerie's signature Scenthound Express including a bath, nail-trimming, teeth-brushing and ear-cleaning for only $25.
Pet Groomerie's services go above and beyond the traditional grooming model. Last year, they launched the CleanStart™ program at PAARL, and now every dog adopted from the League receives a free Scenthound Express (valued at $25). This service introduces new dog owners to the essential care that dogs need in order to maintain their health and well-being.
Pet Groomerie's Scenthound service is an easy and affordable way for owners to ensure that their dog receives the type of monthly care that is critical for its overall health. On March 7th, dog owners can also feel gratified in knowing that their contribution will directly benefit the Peggy Adams Animal Rescue League.
Scenthound services are offered in Pet Groomerie's salons in West Palm Beach, Jupiter, and in four mobile units as a recommended monthly maintenance regimen designed to prevent potential health issues and even extend a dog's life by several years. Pet Groomerie believes that owner education and regular care can prevent a host of serious health issues, ultimately helping to keep adopted dogs in their new homes and out of shelters.
Visit us: http://www.petgroomerie.com