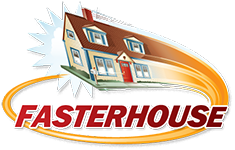 We are excited to share with the program listeners ideas on how they can make the transition to senior living much easier
St. Louis, MO (PRWEB) February 10, 2015
Transitioning to a senior living community is never easy, and the process can be filled with unforeseen complications. FasterHouse, LLC owner Bryan Schroeder and FasterHouse, LLC home buyer Phillip Vincent know this, and will be joining the crew of Deer Valley Home Health to offer their insight, advice, and help.
On February 11 at 10:30 a.m., Schroeder and Vincent will be live on the AM 1010 Radio KXEN program during the home health segment of the show, discussing the problems seniors may have when trying to transition to a senior living community.
"We are excited to share with the program listeners ideas on how they can make the transition to senior living much easier," said Schroeder on his segment. "We have worked with seniors for well over a decade and helped them sell their homes quickly and easily so they can move on to their new adventures."
Schroeder and Vincent will be sharing their thoughts and strategies on several topics related to senior living. They'll inform listeners about their options to sell their home before moving. They will also discuss how to best handle the years of personal property they have accumulated during their lives.
Their first time on the air, the FasterHouse, LLC team are joining the crew of Deer Valley Home Health as a service to the senior community, to help senior listeners find the solutions they need to the problems they're likely to encounter as they transition to senior community living.
"This transition can cause a lot of stress for seniors and their families," said Vincent. "They often have a lifetime's worth of possessions in their homes and dealing with that along with selling their home can seem overwhelming."
About FasterHouse, LLC
FasterHouse buys, sells, and rents homes in the St. Louis area. Specializing in no-hassle, convenient and dependable services, FasterHouse helps home owners move out quickly and sells move-in ready properties. Faster House also gives families the opportunity to pay rent online. To learn more, visit FasterHouse.com