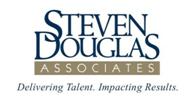 When you learn that participants have been accepted to a great college or university, you know that you've truly made a difference in their lives and we are very pleased to be a part of making that happen
Fort Lauderdale, Florida (PRWEB) February 10, 2015
Steven Douglas Associates, one of the nations's leading boutique search and project resources firms, has again partnered with NFL star, Jason Taylor, and his foundation to benefit the Jason Taylor Reading Room, an after-school program designed to address academic challenges among inner-city youth.
Now in its fifth year, the Jason Taylor Reading Room has been providing middle and high school students assistance throughout the school year in the areas of vocabulary development, reading comprehension, language arts, creative writing skills, oral reading fluency, novel study, and ninety minutes of weekly mathematics instruction per grade level. From this initiative evolved a Spoken Word poetry program, now operating in 50 South Florida schools, which was created to give students a chance to develop and use critical literacy skills as a vehicle for self-expression both written and through performance. Furthermore, the funds raised through this initiative also provide college scholarships for students in the program.
Steve Sadaka, Chairman and CEO of Steven Douglas Associates, helped launch the "Read to Succeed Initiative" in 2010, which has since raised over $825,000, including $120,000 towards college scholarships, student advocacy and mentorship. "Steven Douglas Associates is proud to be a part of something so impactful again this year." Sadaka said, "When you learn that participants have been accepted to a great college or university, you know that you've truly made a difference in their lives and we are very pleased to be a part of making that happen."
Committee members of the program are seeking generous donors willing to make $1,000 contributions, which is the per-student annual cost to participate in the Reading Room program. Any money raised above what it costs to operate the Reading Room will be allocated towards college scholarships. Donors who contribute $1,000 or more will be invited to two exclusive events hosted by Jason Taylor.
To support this very worthy cause, you can visit jtreadingroom.org to make a donation.