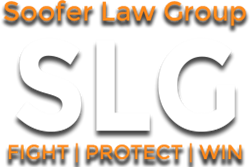 Oftentimes, there is an issue of affordability here in LA. Distributing free bike lights to low-income cyclist commuters is a great way to prevent accidents
Los Angeles, CA (PRWEB) February 10, 2015
A January 12, 2015 article of the Long Beach Post reported that on January 6, the Los Angeles Bicycle Coalition (LACBC) set up at the intersection of Anaheim and Long Beach Boulevard to distribute bicycle lights to cyclists in need. The program, called Operation Firefly, aims to decrease instances of bicycling injuries by making bicycle lights accessible to commuters.
"Last year, we landed Long Beach's first Operation Firefly sponsorship from then-Vice Mayor Robert Garcia's office. We chose the intersection of Anaheim and Long Beach Blvd. because it's Blue Line adjacent, sees many low-income riders, and is racially diverse. Most of the 100 light sets we distributed were to low-income men of color commuting home from work -- people who ride for transportation and necessity," April Economides, LACBC board member, explained to the Long Beach Post.
Ramin Soofer, of Soofer Law Group, agrees with the sentiment. "Oftentimes, there is an issue of affordability here in LA. Distributing free bike lights to low-income cyclist commuters is a great way to prevent accidents, which in turn saves the city a lot of money and saves uninsured or under insured individuals from paying hefty medical bills."
While distributing bicycle lights, the LACBC has cyclists fill out a short survey about bicycle safety laws and their experiences. California law does not require cyclists to have a rear light on their bikes, only a reflector. Oftentimes, a reflector is not enough, and by the time a motorists' headlights are reflected, the cyclist is in danger. Over the past two years that LACBC has been holding Operation Firefly, 20% of respondents said they had been hit while bicycling at night, and of that 20%, half were not using lights on their bicycles.
Soofer explained that many bicycling injuries happen after dark, stating, "For recreation riders, their accidents tend to happen during daylight hours, while commuting cyclists are more likely to get injured at night. Having LED lights will end up protecting drivers as well as cyclists; society is better off as a whole and this idea benefits everyone."
Volunteers will be hosting Operation Firefly at undisclosed locations throughout Los Angeles and Long Beach, during weekday evenings, when the likelihood of being passed by a bicycle commuter is the highest. The program will end with Daylight Savings Time in March, and resume again in the fall.
About Soofer Law Group
Soofer Law Group is a personal injury firm with a dedicated team ready to fight for fair compensation. Their staff helps clients receive medical treatment, gather the needed evidence, begin the compensation recovery process, and more. They also provide free, no-obligation consultations. To learn more, visit soofarlawgroup.com