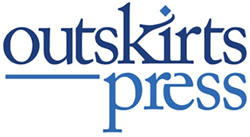 These historically, culturally and socially significant books highlight the contributions of blacks throughout American and world history.
Denver, CO (PRWEB) February 10, 2015
Outskirts Press, one of the top self-publishing service providers in the nation, is celebrating Black History Month with the announcement of the company's Top 10 Self-Published Black History Books.
Observed in the United States, the United Kingdom and Canada, Black History Month—also known in the U.S. as African-American History Month—celebrates notable people and events in black history throughout the month of February. This annual recognition was founded in the U.S. in 1970, and in the U.K. and Canada in 1987 and 1995, respectively.
"The significance of the works on this list can't be exaggerated," said Kelly Schuknecht, executive vice president of Outskirts Press. "They not only represent an impressive cross-section of the black communities in America and elsewhere, but also provide insightful—sometimes quite dramatic—recountings of the black experience on a very personal level. One can't help but be moved and changed by that."
The Top 10 list is comprised of a selection of significant works from Outskirts Press self-publishing authors, and includes celebrated, award-winning books that will touch and move readers of all walks of life. Titles were chosen for inclusion based on a number of relevant criteria, including but not limited to: the contribution of black authors to the composition of the book; books that include information, stories, opinions and perspectives relevant to black history or culture; and books that address political or social issues effecting the black community.
This carefully curated collection delves into black history from a variety of perspectives, from thoughtful historical recounting to historically accurate fiction to American and international black perspectives to dramatic, true family histories and more. Below are Outskirts Press' Top 10 Self-Published Black History Books:
1. "Black Americans in the 21st Century" by Doug Saint Carter
2. "Black Vignettes: Essays in African American History and Culture" by Rosalynn Shropshire-West
3. "Blues in the Wind-ReVisited" by Whitney J. LeBlanc (Outskirts Press 2012 Best Book of the Year Finalist)
4. "Hickory Nut Blues" by Laurice Frazier-Walker
5. "Kenny's Summer" by Edward Going
6. "The Knight Family Legacy" by Marilyn R. Hill-Sutton
7. "Know Who You Are" by D. Anderson (Griggs)
8. "The Rebirth of Africa" by Naboth Bahnsaideh Zondo
9. "Shackled" by L.C. Hayes
10. "Visiting Black America" by Frederick Wulff
For more information about these self-published books and authors, visit the Outskirts Press bookstore at http://www.OutskirtsPress.com/bookstore.
About Outskirts Press, Inc.: Outskirts Press offers full-service, custom self-publishing and book marketing services for authors seeking a cost-effective, fast, and flexible way to publish and distribute their books worldwide while retaining all their rights and full creative control. Available for authors globally at http://www.outskirtspress.com and located on the outskirts of Denver, Colorado, Outskirts Press, Inc. represents the future of book publishing, today.
# # #
Outskirts Press, Inc., 10940 S. Parker Road - 515, Parker, Colorado 80134
http://outskirtspress.com 1-888-OP-BOOKS