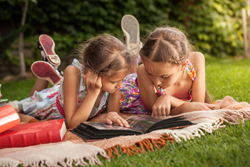 2015 Bliss Awards for Excellence
Atlanta, Georgia (PRWEB) February 11, 2015
A picture says a thousand words and in the case of the Currahee Club, that's when an inside glimpse into everyday life jumped off the pages of Facebook and captured Real Estate Scorecard's hearts. They've been following the Currahee Club Facebook Page since 2011 and it's been like looking through a treasured heirloom. Hundreds of photographs of families engaged in happy moments at one of the best golf communities. Residents over the last year have been enjoying art classes, professional cooking demonstrations, guest lectures, golfing events, day excursions and charity events at the club situated in the foothills of the Appalachian Mountains of Georgia.
The gated community was a sleeper for a while until a investment group out of Jacksonville Beach, Florida, Arendale Holdings, found the 'trophy property' acquiring it in 2011 then bringing the community into 'debt free' status. Real Estate Scorecard has been monitoring the community since 2008. Over $65 million in resort amenities where already in place including a stunning mountain golf course designed by Jim Fazio. Then the recession hit in 2008 halting real estate sales across the nation. Hiring the best of talent, things began to drastically change when Andrew Ward, Managing Partner and President of Currahee and Susan Verlander, Director of Sales and Marketing joined the team taking over all things Currahee in late 2011.
To Real Estate Scorecard, Ward's team brought 'heart' into the community, the kind Southerners are known for. A genuine hello, how's your family and watcha' been up to? It's not uncommon to be invited to impromptu pot luck dinners and wine tastings by neighborhoods. Currahee Club has amplified 'southern living' by organizing continuous events wrapped around food, enjoying the great outdoors, beautiful homes and club amenities. The 48,000 square foot clubhouse is one of the finest we've seen. The community garden offers up seasonal recipes in the birdhouse. Ward's team hasn't kept the fun all to themselves. They've engaged in the Toccoa community by partnering with local businesses, hosting events open to the public including a Symphony Orchestra Patriot Pops Concert and Farmer's Market.
It's been a great year for the Currahee Club. Southern Living Magazine hand selected the community as one of the founders of Southern Living Inspired Communities and rightfully so. The natural beauty and best of Southern Living inspired architecture compliments the incredible curb appeal. Deer Run Village is the newest neighborhood village with new, spacious cottage homes for sale in northern GA beginning around $400k, a price point Real Estate Scorecard has yet to see a real estate developer achieve in mountain communities. Membership fees are low at about $500 a month for full golf privileges and includes the POA fee. Social memberships with POA fees are $340 a month. A bargain in golf communities!
The club has been accumulating awards left and right in 2014:
Aurora Award - Custom Home Category for the 2013 Southern Living Custom Builder Home
Aurora Award - Recreational Facility Category for the Clubhouse
Aurora Award - Recreational Facility Category for the Currahee Sports Amenity Campus
2014 Club of the Year - Georgia Golf Owners/Operators Association
Bliss Award - 2014 Golf Community of the Year/Real Estate Scorecard
In 2013, Currahee Club was named Top 1000 Golf Course in the World by Rolex recognizing it as one of the best golf communities. To Real Estate Scorecard, the Currahee Club's Facebook page reads like a 'wall of happiness'. One property owner described life here:
"From the time we visited Currahee over 10 years ago, I felt it "click". From then on, I have called it "my happy place". Sitting on the back porch of the magnificent clubhouse, I feel my blood pressure immediately decrease. The peace and tranquility of the lake and mountain views are incomparable. I have heard Currahee Club's golf course described many times as "the most beautiful course and views I have ever seen" and "an awesome hidden treasure". Then there are the people. Staff, residents and members are the icing on the cake. There is a camaraderie that exists among everyone that makes you feel like part of a big family. I hate to miss a minute at Currahee Club. A new lifestyle has been created there that people need to experience. Currahee will capture your every sense." There are 33 more heartwarming Currahee Club property owner reviews to read on Real Estate Scorecard's website just like this one.
The Currahee Club is a happy turn around story. Real Estate Scorecard honors the Currahee Club as the 2015 Best Georgia Community of the Year for their expertise, big hearts and for being a classic example of southern inspired communities in the state of Georgia.
Folks are invited to see for themselves and explore the homes for sale in northern GA by contacting the Currahee Club direct at 888.560.2582.
A 'big bang for the buck' 4 bedrooms/3.5 baths home just came onto the market on the 9th fairway walking distance to the clubhouse, fitness center, swimming pool and community garden. Ask Currahee Club for more info.
About Real Estate Scorecard:
Real Estate Scorecard writes unbiased real estate reviews providing in-depth information about popular master planned communities in Florida, Georgia, the Carolinas, Tennessee and in Central America, all in an effort to help people discover where to retire in the South.
Website: http://realestatescorecard.com