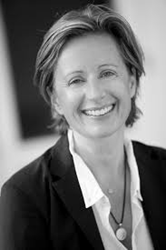 Southampton, N.Y. (PRWEB) February 10, 2015
Michaela Keszler, a licensed real estate agent in the Southampton, N.Y., market, has joined the prestigious Haute Living Real Estate Network.
The Haute Living Real Estate Network (HLRN) of Hauteresidence.com is proud to recognize Michaela Keszler as a prominent real estate professional and the network's newest partner. HLRN unites a distinguished collective of leading real estate agents and brokers, highlighting the most extravagant properties in leading markets around the globe for affluent buyers, sellers and real estate enthusiasts.
About Michaela Keszler:
Michaela Keszler, a senior associate broker with Douglas Elliman, is a very successful and well-respected leader in the Hamptons real estate community and specializes in high-end sales and rentals.
Investors, buyers and sellers appreciate her professional, extremely knowledgeable, experienced and discrete service to match customers with perfect properties, which is why she is consistently ranked as one of the top brokers. Referrals are what make her business grow so fast--internationally as well as throughout the United States.
She began summering in the Hamptons with her family in the early 90's and ultimately settled as a full-time Southampton resident in 1995 to raise her children in what she considers one of the most beautiful places on earth. Since moving to the Hamptons, Michaela and her husband have developed several ocean and waterfront properties in the area.
Her experience as a property developer and investor is a tremendous asset for Michaela and her clients from both the United States and abroad. Michaela speaks fluent German and English.
Besides her family and work, she loves her daily run around the lakes and beautiful beaches in Southampton and enjoys her membership at the Southampton Bath and Tennis Club.
Michaela is a long-time board member and the current president of the Southampton Fresh Air Home, a summer camp for physically challenged children that has been open for over 100 years.
To learn more, visit Michaela Keszler's Haute Residence profile: http://www.hauteresidence.com/member/michaela-keszler
About Haute Living Real Estate Network (HLRN):
Haute Living Real Estate Network (HLRN) of Hauteresidence.com offers readers the most prominent directory of experienced realtors, brokers and luxury listings, and HLRN has grown to be the number one source for real estate news, residential developments, celebrity real estate news and more. Seeking an experienced interior designer? Hauteresidence.com is also home to Haute Design Network (HDN), a collective of celebrated interior designers that will help you decorate your new home or stage an active listing.
Access all of this information and more by visiting: http://www.hauteresidence.com