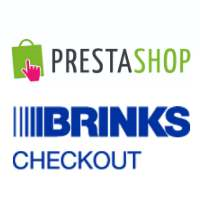 We are thrilled to offer Brink's Checkout to our clients. No other company has the trust and security that Brink's has. Brink's Checkout's ability to work with merchants from 197 countries definitely meets our clients' needs.
Miami, FL (PRWEB) February 19, 2015
PrestaShop, an industry leader in open source solutions for ecommerce, and Brink's Checkout, a secure payments provider, are partnering to help e-retailers sell securely to international and domestic markets.
"We are thrilled to offer Brink's Checkout to our clients. No other company has the trust and security that Brink's has. Brink's Checkout's ability to work with merchants from 197 countries definitely meets our clients' needs," said Gregoire Veron, PrestaShop's Head of Partnerships. This means that PrestaShop's clients will be able to start accepting payments online in as little as two days using Brink's Checkout.
"Brink's Checkout is growing in popularity and this partnership with PrestaShop is an important accelerator for us," said Nasser Chanda, President of Brink's Global Payments, a Brink's Company subsidiary. "We are pairing PrestaShop's world-class online storefront with our premier payment processing service, making selling online accessible like never before."
Online spending is set to rise dramatically. According to Forrester Research, online sales in the U.S. alone are projected to increase from $294 billion in 2014 to $414 billion in 2018. Global e-commerce will more than keep pace with that figure.
Worldwide, more than 200,000 e-retailers have access to PrestaShop's rich e-commerce storefront solution. This solution features the option to use multiple currencies and the related tax rates, flexible local logistics, and the ability to translate a site into 65 languages, making it easier than ever to reach buyers worldwide.
This fits perfectly with Brink's Checkout's features. Brink's works with merchants in 197 countries, allowing them to sell in multiple currencies and languages. In addition, Brink's offers robust fraud protection, leveraging 300 variables to detect suspicious activity. To avoid false positives, no red-flagged transaction is automatically declined. Each of these transactions is reviewed by a fraud specialist.
A Secure, All-in-One International Payment Solution
The Brink's name is associated with security, trust, cash, heritage and peace-of-mind. Brink's has a long history in providing exceptional service worldwide. Brink's Checkout is the company's online, all-in-one solution for e-commerce payments.
Using Brink's Checkout, international sales become streamlined. Users can choose from 26 currencies and 15 languages. E-retailers can utilize a dynamic checkout interface that adapts to the customer's device, or they can opt for the simplicity of a 'Buy Now' button on their existing website. The checkout is simple and easy-to-navigate for both customers and merchants.
Brink's Checkout also sets a high standard when it comes to transaction security. The checkout service is Level-1 PCI compliant – the best in the industry. And rather than just relying on CCV numbers, Brink's Checkout employs a 3-tier, 300-variable fraud prevention system to keep transactions safe.
Finally, the Brink's commitment to simple transactions extends to their pricing system. Merchants are charged a rate starting as low as 2.9% and $0.30 per transaction. Bulk retailers that sell more than $50,000 per month may be eligible for a volume discount. Subscription-based sales can use the Brink's Checkout monthly subscription payment system.
About PrestaShop
PrestaShop was founded in 2007 with a mission to provide world-class ecommerce software through open source innovation. Today more than 200,000 ecommerce stores run on PrestaShop technology. The company provides software that enables users to have an online store at the lowest cost possible. The PrestaShop open source community includes 700,000 merchants, developers and web agencies from around the world. PrestaShop is the proud 2014 winner of two CMS Critic Awards for Best eCommerce Solution for SMBs, and Best eCommerce Solution for the Enterprise. The company has offices in the US and France, and is funded by Serena Capital, XAnge Private Equity and Seventure Partners.
For more information, please visit http://www.prestashop.com
About Brink's Checkout
Brink's Checkout, a service provided by Brink's Global Payments LLC, a subsidiary of The Brink's Company, allows merchants from 196 countries to accept online payments from customers worldwide in multiple currencies and languages. The all-in-one solution provides everything a merchant needs to accept payments at their website or via the phone: a payment gateway and processor, a merchant account and fraud prevention. In addition, the simple, low-cost pricing presents no surprises or hidden fees. Merchants can start accepting payments in one to two days using Brink's Checkout's fast onboarding and integration with over 100 shopping carts. They can get all of this with the security of Brink's and the only platform with 15 years of experience selling internationally. For more information, please see http://www.brinkscheckout.com/landing/prestashop/.