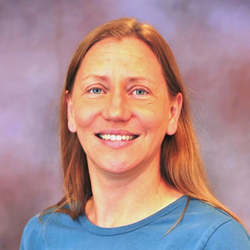 Yorba Linda, CA (PRWEB) February 11, 2015
Dharmacon, part of GE Healthcare, is sponsoring a new, free educational webinar, "CRISPR-Cas9 Gene Editing with Synthetic RNA – from Start to Finish!" in which the complete workflow of the Dharmacon™ Edit-R™ CRISPR-Cas9 Gene Engineering platform is demonstrated to knock out the PPIB gene at the protein level in mammalian cells. Data from the analysis of 42 edited clones will be presented. The presentation will discuss CRISPR-Cas9 background and crRNA design considerations, transfection optimization for maximal editing efficiency, enrichment of cell populations with gene editing events by FACS, clonal selection, and detailed analysis of editing events.
The Edit-R platform streamlines the workflow of permanently knocking out genes by doing away with the time-consuming cloning of individual guide RNA expression vectors. This synthetic approach permits fast assessment of multiple target sites per gene, for multiple genes.
The Edit-R platform includes the three components needed for gene editing in mammalian cells:

a plasmid expressing a Cas9 nuclease
a chemically synthesized tracrRNA
a synthetic crRNA designed to the target site of interest
The Edit-R platform is based on the Clustered Regularly Interspaced Short Palindromic Repeats (CRISPR)-Cas9 system, which was initially adapted from the bacterial Type II CRISPR system. CRISPR-Cas9 systems have been rapidly adopted for genome engineering in various biological applications due to their speed and ease-of-use compared to previously existing techniques.
The speaker will be Dr. Emily Anderson, PhD, a Senior Scientist in Dharmacon Research and Development working in gene modulation. Dr. Anderson received a PhD in biochemistry from the University of Colorado at Boulder, where she elucidated the structure and function of protein: single-stranded DNA interactions at telomeres. Since joining Dharmacon in 2003, Anderson has worked extensively on the mechanism, function, specificity, and delivery of RNA interference (RNAi) and its applications. She manages projects involving the development and application of gene engineering and other gene-modulation technologies. Anderson is an inventor on several issued patents, played a role in the introduction of several product lines, and has authored peer-reviewed publications in the RNAi field.
The free webinar, hosted by LabRoots, will be presented on February 19, 2015 at 8:00am Pacific Time/11:00am Eastern Time.
For full details and free registration, click here.
About Dharmacon
Leveraging expertise in bioinformatics, RNA biology, and synthesis chemistry, the company has developed a complete line of products for the RNAi researcher. Further breakthroughs arose in chemical modifications for siRNA specificity, and novel molecules for microRNA modulation. In 2014, Dharmacon became part of GE Healthcare Life Sciences.
About GE Healthcare
GE Healthcare provides transformational medical technologies and services to meet the demand for increased access, enhanced quality and more affordable healthcare around the world. GE works on things that matter - great people and technologies taking on tough challenges. From medical imaging, software & IT, patient monitoring and diagnostics to drug discovery, biopharmaceutical manufacturing technologies and performance improvement solutions, GE Healthcare helps medical professionals deliver great healthcare to their patients. For more information about GE Healthcare, visit our website at http://www.gehealthcare.com.
About LabRoots
LabRoots is the leading scientific social networking website and producer of online educational events and webinars. And we are a powerful advocate in amplifying global networks and communities, and contributing to the advancement of science through content sharing capabilities and encouraging group interactions.
Founded in 2008, LabRoots emphasizes digital innovation in scientific collaboration and learning. We have become a primary source for current scientific news, webinars, virtual conferences and more. Join for free and become part of the largest scientific learning community in the world.