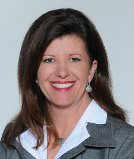 Having new avenues to help doctors connect with patients and their team is a high-value skill as a coach
Anacortes, Wash. (PRWEB) February 13, 2015
Dentists will soon learn to improve their financial profits and emotional well-being through the use of emotional intelligence, thanks to a course taken by Vicki McManus, CEO of Productive Dentist Academy. McManus obtained her certification in the specialized course last June in Atlanta, Georgia, and now she will be putting these techniques into practice at the Academy's upcoming productivity workshop on May 14-16. The workshop will take place in Plano, Texas.
"This will allow me to create leadership programs for our doctors that will tap into their own positive emotional intelligence," McManus said. "Most dentists are exhausted by stress, particularly high achievers. Productive Dentists Academy is the leader in increasing revenues for them, and this new certification allows us to help business owners enjoy both the financial and emotional rewards they deserve."
With these techniques, she says a dentist will learn to facilitate conversations, self-reflection, and thinking in a way to build savvier approaches to dealing with daily hassles and big challenges. Dentists will also learn how to resolve workplace conflict, how to handle toxic people, and how to improve their observation skills.
"Having new avenues to help doctors connect with patients and their team is a high-value skill as a coach," McManus explains.
About Vicki McManus:
Vicki McManus began her career as a dental hygienist and expanded her education to include business development, marketing, and finance. Co-founding Productive Dentist Academy with her partner Dr. Bruce B. Baird in 2004, she then purchased private dental practices and developed the brand Neighborhood Smiles (2011) in Wisconsin, which contributed to her receiving the 2013 Silver Stevie(R) Women in Business: Female Entrepreneur of the Year. Her team's winning marketing and management strategies boost productivity and deepen patient relationships. She is the author of the collaborative book "FUNdamentals of Outstanding Dental Teams," has contributed to dozens of industry publications, and is excited about the upcoming release of her new book "Frustration: The Breakfast of Champions." She is married, has two young-adult children, loves to scuba dive and hike and engage in anything that takes her "off the grid" when not working.
About Productive Dentist Academy:
Named one of America's fastest-growing private companies by Inc. Magazine in 2012 and 2013, Productive Dentist Academy got its start in 2004 and has since gone on to provide dental marketing, consulting services, and production-enhancing seminars nationwide. It is based in Washington State and consists of a team of consultants in the areas of business development, hygiene, public relations, dental marketing, insurance/PPO negotiation, and other major fields of dentistry. Consultants from the academy help dental practices countrywide execute agreed-upon plans to increase their productivity, profitability, team building, service mix, hygiene department development, and more; they also help mid-career dentists begin the process of preparing their practices for future transition. To date, more than 1,200 practices have benefited from the resources and courses of the Academy, a number that continues to grow.
###