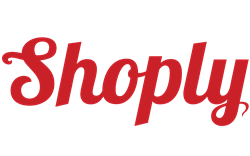 Shoply's mission is to save more money for its users, and have them spend less time searching for relevant offers and coupons.
Dublin, OH (PRWEB) February 11, 2015
Valentine's Day 2015 is expected to break records with an estimated $18.9 billion to be spent on the holiday and is on pace to be the biggest spending day of the decade, according to an article released on January 26 from the National Retail Federation. The same research indicates men will spend nearly double what women plan to spend ($190.53 versus $96.48 on average).
To help combat the hit this holiday will have on wallets this year, the Shoply Labs team will be heavily sourcing and curating deals on jewelry and gifts at over 100+ top retailers. Currently available for iPhone, the Shoply app is an intelligent shopping assistant that boasts the best retail deals. Shoply's mission is to save more money for its users, and have them spend less time searching for relevant offers and coupons.
"Jewelry and clothing accounts for one third of the gifts given on Valentine's Day, and the average consumer spend is $116, per the NRF study released last month," said Founder and CEO Pala Kuppusamy. "With all of these great deals going on, we want our users to get more bang for the buck. We all want to save money but do not want to spend too much time searching for the relevant deals. That's why Shoply makes discovery highly personalized and contextualized based on user preferences."
In addition to saving users money, Shoply Labs will be celebrating the month of love by giving away various prizes throughout February to people who "Share the Love" on social media.
The current giveaway for a $25 e-gift card to Macy's or Starbucks will run until 11:59PM EST on February 13, with a winner being notified on February 14. To enter, users must visit the Shoply App Facebook page here, share the contest post and can follow the instructions on the page for more entries.
A separate giveaway will be hosted on Facebook for the second half of the month.
To download Shoply from the App Store, click here. For full terms and conditions, check out the rules page.
About Shoply:
Shoply Labs, LLC is a vibrant tech start-up, headquartered in Dublin, OH. The company is behind the development of Shoply, a mobile shopping assistant that allows users to discover and store their retail coupons, gift cards, and loyalty cards on their phone using just one app. Shoply makes shopping more convenient by eliminating the paper and plastic associated with the shopping trip. The app combines varying levels of machine learning and location awareness to create a magical shopping experience. Shoply's technology intuitively learns each user's buying habits and delivers deals with sophisticated personalization and contextualization. For more information, visit http://www.shoplylabs.com.
Media Contact:
Alicia Ritchey
Shoply Labs
614.602.2478
aritchey(at)shoplylabs(dot)com
###