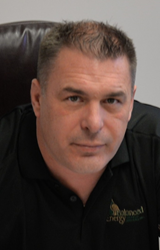 Oil prices have plummeted. However, we view this as an opportunity to partner with regional operators to ensure their future success as well as ours. Neil Schmeichel - Balanced Energy
Alberta, Canada (PRWEB) February 11, 2015
With the price of oil hovering around $50 per barrel, most large, multinational, oil field services companies are packing up their equipment and laying off employees. However, one coil tubing company views this as an opportunity.
Located in the small southern Alberta city of Brooks,Balanced Energy is not cutting the payroll, storing equipment or in a panic. Company founders view this as an opportunity.
"We simply have a different business model than our larger, multinational competitors," explains Neil Schmeichel, President of Balanced Energy. "We partner with the regional E&P companies. While our competitors have a global mindset that is driven by global profits, we are laser focused on supporting regional E&P producers and helping them reduce costs now and over the long haul.
Coil tubing services are used during and after the drilling process. These services are used in tight shale oil and gas extraction, and are critical to multistage fracking operations. Coil tubing is significantly more efficient than old-styled well servicing methods, and its versatility enables it to be employed for a host of well service functions in the drilling, completion and production phases of operations.
"Our mission is to understand exactly what the E&P partners need and provide them customized, cost effective services that save time and money. You have to integrate yourself into their strategy, their value proposition. You invest your earnings back into what they need and that includes weathering downturns like this and retaining your core assets, it's a mutually beneficial approach," emphasizes Schmeichel.
"This is a cyclical business. Downturns should be expected, because typically extended periods of intense drilling activity lead to overproduction and inevitably a correction to bring supply and demand into balance. This is an opportunity to leverage the advantages we already have," he says.
One of those advantages is experienced employees with established relationships. Schmeichel believes his competitors are making a huge mistake laying off experienced employees. "Our employees are our most valuable asset," he explains.
"If we lose them, when the market turns, and it will, the cost of human capital won't be measured in thousands of dollars to retrain people. It will be measured in the lost productivity that comes from not having established relationships or experience with our customers, vendors and operational partners. You can provide world class training, but you can't put a price tag on the value of the established relationships your existing team already has."
"Slow times provide the perfect opportunity for us to build upon the partnerships we already have with regional E&P companies You have to be keenly aware of your customer's future needs and provide customized equipment and personnel packages. Coil tubing services are technical and complex. The equipment is massive, complicated, costly and performs best when perfectly aligned with regional E&P operator needs.
"We will use this time to meet with our regional E&P partners," explained Schmeichel. "In those meetings we will discuss their current and future plans. This will enable us to order and customize equipment that can do exactly what they need in the most cost effective manner. This helps us win new contracts and save them money. It can take 18 months to order and secure new, customized equipment. You have to have the equipment in place when they need it. Otherwise you both lose."
As oil prices have plummeted, E&P companies are diligently looking for ways to cut costs. One way is to dramatically cut the time required for coil tubing services. Schmiechel explains, "When we are onsite our services cost $750 to $1,200 per hour. The Coil Tubing unit is the primary equipment used, and it is critical for us to expedite the process. Delays are costly, complex Frack operations can cost an E&P company as much as $50,000 per hour. So, the faster we complete a high-quality job, the more the E&P Company saves."
The coil tubing services provided by Balanced Energy are similar to the services provided by other companies. When asked what an E&P operator should look for when choosing a coil tubing services provider, Schmeichel suggest they check the following:
1. Experienced employees – Do the coil tubing company employees have proven experience, not just in operating the equipment, but direct experience working with other regional vendors, your operators, and others who may be working on the job. As Schmeichel likes to say, "Give me great people and average equipment and we will outperform anyone with the best equipment and average people."
2. The Right Equipment – Having the equipment that is designed to meet your specific job specs helps to avoid issues, reduces time on the job, and ultimately saves money.
3. Established Relationships – The better your coil tubing provider understands your operations, your needs and other vendors, the better they will be able to perform on the job site.
4. Safety – Coil tubing is highly regulated. E&P operators should look beyond a simple TRIF score. Real value is determined by a culture of safety, not just numbers. "Safety is simply an efficient way of doing business,"says Schmiechel.
5. Regional Knowledge – To operate efficiently a coil tubing service has to know the special requirements of the E&P Company. Techniques and well characteristics vary from region to region.
6. Coverage of Losses – If a coil tubing services company fails to provide the services they are contracted to provide, or if their performance results in lost time for the E&P Company, they should be willing to cover the losses they created. Schmiechel calls this, "Just doing the right thing for your customer."
Schmeichel and Balanced Energy are not focused on what might have been if oil prices had not dropped. They are focused on the opportunities in front of them and helping their customers succeed. "You can't change what is in the past," Schmeichel says with a grin. "You can only look forward to the opportunities that lie ahead. We see opportunity, and we are going to be there to help our employees and our customers seize those opportunities."