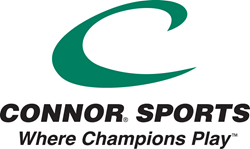 New York, New York (PRWEB) February 11, 2015
Mary's Court Foundation, Cure Violence, Help USA, Pro Hoops NYC, and Connor Sports have joined efforts with local and national non-profit organizations, current and former NBA players, local and state elected officials, community leaders, and members of the clergy to host the New York City Peace Game on Saturday, February 14, 2015 at the Harlem PAL in New York City.
The New York City Peace Game will feature approximately 60 players from across the City competing in a tournament as well as a brief speaking program with special guests. This event looks to nurture and build cohesive relationships on and off the court. Sport has the power to bring people together, build leadership skills, and help foster living healthy and more active lives.
"Our goal is to put young people in the right places, put them in the hands of the right people, so they will choose a positive path" said Isiah Thomas, founder of Mary's Court Foundation. "The New York City Peace Game affords these young men and women the opportunity to get to know each other on and off the court, and I am proud to work alongside other leaders and organizations to help our young people pursue opportunities in basketball, in academics, and in life."
By unifying the community together around a game of basketball, we can break down some of the barriers that have been created by not knowing our neighbors. We are striving to create a safe space in New York City where young people can interact with community leaders with the hopes of establishing a consensus of mutual respect for everyone.
"Our mission is clear. Connor Sports Cares will highlight and support programs that strive to positively impact our youth, communities and their families" People don't want to know how much you know, they want to know how much you care" said Jon Isaacs, GM/President of Connor Sports.
Cure Violence, through our local partners, is active throughout New York City, working to reduce violence using disease control and behavior change methods.
"We are proud of the choices these players from our local program sites in New York City have made to 'Ball4Peace', said Gary Slutkin, M.D. Founder & Executive Director of Cure Violence. "I want to especially thank our partner organizations for their day-in, day-out work as effective messengers of behavior change in high risk communities throughout the city. They are extraordinarily committed change-agents who walk alongside high-risk youth all over New York City and help change behaviors every single day."
By bringing teens and young adults together from all five Boroughs of the City for a basketball game during the NBA All-Star Weekend, we will create a framework to spark a larger on-going dialogue with our young people.
OFFICIAL HASHTAG:
#Ballin4PeaceNYC
LOCATION:
Harlem PAL
441 Manhattan Ave, New York, NY 10026
SCHEDULE, SATURDAY, February 14, 2015
1:30pm DOORS OPEN TO PUBLIC 2:00pm Media arrives for set-up and escorted to GYM
2:30pm NBA Athletes and Peace Tournament players move to the Gym
3:00pm Opening remarks
3:15pm Game 1 warm up
3:30pm Game 1 begins
4:15pm Game 2 warm up
4:30pm Game 2 begins
5:15pm Game 3 warm up
5:30pm Game 3 begins
6:15pm Award Presentations
HOST ORGANIZATIONS:
Mary's Court Foundation
Cure Violence
Noah's Arc Foundation
Help USA
Pro Hoops NYC
Connor Sports
Harlem PAL
PARTNERING ORGANIZATIONS:
Sankofa.org
Lead by Example & Reverse the Trend
Save our Streets
Perception Institute
King of Kings
NYC Mission Society
Man Up Inc.
Peace is a Lifestyle
Guns Down Life Up
49 Strong Saving Lives
Adidas
ABOUT MARY'S COURT FOUNDATION – http://www.MarysCourtFoundation.org
Mary's Court, established in 2010, is the family foundation of Basketball Hall of Famer Isiah Thomas. Mary's Court commemorates the life and legacy of Isiah's mother, Mary Thomas, as a transformational agent of service to the economically disadvantaged. Mary's Court strives to create a model for schools and communities that inspires academic success, promotes good health, encourages housing and economic development, and builds safe communities.
ABOUT CURE VIOLENCE – http://www.CureViolence.org
Cure Violence is a non-profit which intervenes in crises, mediates disputes between individuals, and intercedes on group disputes to prevent violent events. Cure Violence stops the spread of violence in communities by using the methods and strategies associated with disease control – detecting and interrupting conflicts, identifying and treating the highest risk individuals, and changing social norms.
ABOUT NOAH'S ARC FOUNDATION – http://www.NoahsArcFoundation.org Noah's Arc Foundation helps children develop a stronger sense of self and promotes positive, peaceful self-expression through sports and art. NAF provides diverse opportunities for kids to become more aware and conscious of their ability to make a positive impact on themselves and their community.
ABOUT HELP USA – http://www.HELPUSA.org HELP USA is a national housing and homeless services organization that is dedicated to the premise that all people deserve safe, stable housing. Founded in 1986 as an organization focused on building transitional housing for families, HELP has since grown in both breadth and depth. We currently operate 43 different programs and residences across five states, and our interventions cover the entire spectrum of housing issues. Their mentoring initiative, Mentoring USA, aims to create positive and supportive mentor relationships for youth ages 7—21, through a structured site-based model.
ABOUT PRO HOOPS NYC – http://www.ProHoopsNYC.com
With a focus on fundamentals and skill development, Pro Hoops trains some of the biggest names in the sport today while also successfully introducing the game to young, aspiring athletes. We are a results-driven basketball training company based in Manhattan, working with teams and individuals seeking to gain a competitive advantage. Our highly intense individual basketball skill training coupled with our custom programs has made us the premier basketball training company in New York City and on the East Coast. We are dedicated to developing players' games and assisting them throughout their basketball careers.
ABOUT CONNOR SPORTS – http://www.ConnorSports.com Connor Sports was founded in 1872 and is the market leader in portable and permanent wood sports surfaces. Connor has built hardwood courts for countless NBA teams, the Men's and Women's NCAA Final Four Championships and the 2014 FIBA Basketball World Cup. Aside from its history in production, Connor Sports has a history of partnering with the leaders in sports. Connor Sports is
Where Champions Play
ABOUT HARLEM POLICE ATHLETIC LEAGUE – http://www.palnyc.org PAL is New York City's largest independent youth development not-for-profit organization that operates head start/day care, after-school, evening teen, summer day camp, youth employment, truancy prevention, juvenile justice and re-entry, city-wide sports, play streets and part-time centers, food service, and adventure learning programs for pre-school kids, children and adolescents ages 3 to 19. In its 100th year of service, PAL is continuing its evolution and remaining a vibrant and vital NYC institution.
#Ballin4PeaceNYC
###