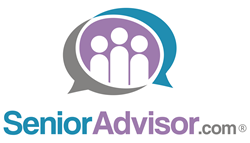 Austin, Texas (PRWEB) February 11, 2015
SeniorAdvisor.com today announced the winners of their inaugural scholarship program for American students enrolled in an accredited two-year college or four-year university program. Of the more than 200 submissions from across the nation, only three students were selected to receive the scholarship award.
The motivation behind the 2014 Home Care Innovation Scholarship program was to bring awareness of the unique benefits and challenges of in-home caregiving for seniors to younger generations. The questions posed by the scholarship served to engage our nation's future caregiving generations and encourage them to present solutions for improving home care in the United States. The $1,500 scholarship award helps to pay for their books and other tuition expenses.
The winners of the SeniorAdvisor.com 2014 Home Care Innovation Scholarship are:
--Emily Johnston, graduate student at Tufts University School of Medicine and the New England School of Acupuncture. Ms. Johnston responded to the first essay topic "How can the healthcare industry use technology to improve in-home care for American seniors?" by narrowing in on one of the core frustrations for seniors receiving in-home care - the lack of synchronized communication among a network of unrelated doctors, home health aides, and family members. Ms. Johnston suggested an online scheduling and update tool which would keep all informed of the latest changes in the patient's health records. This tool would also be connected to wearable tech devices such as blood pressure monitors, in an effort to streamline communications and increase efficiency of care.
--Susan Sitzenstock, doctoral student at Indiana State University. As a Registered Nurse and Family Nurse Practitioner, Ms. Sitzenstock provided an uniquely experienced perspective for the second essay topic: "What is the top challenge facing in-home care in your city, and what is your proposed solution?" Ms. Sitzenstock focused her essay on the often overlooked but sizeable population of family caregivers. She illuminated the need for more medical, legislative, and financial support and services for these unpaid loved ones who often juggle full-time jobs with caregiving responsibilities, resulting in stress and fatigue.
--Imani Nichols, sophomore at the University of Virginia. As a Media Studies major, Ms. Nichols wrote the winning essay for the third essay topic: "How can your major of study improve the lives of seniors receiving in-home care services?" Ms. Nichols began her essay with a proposed television commercial script between an elderly woman and her in-home caregiver. She then explored how advertising can transform society's perception of aging and receiving in-home care into something positive by doing away with stereotypes.
To learn more about the scholarship recipients and read their winning submissions, please visit the SeniorAdvisor.com blog. Eligible students are encouraged to apply for the 2015 Future of Assisted Living Scholarship at https://www.senioradvisor.com/ind/assisted-living#VD1zmC4AADAAdvp_
About SeniorAdvisor.com LLC
SeniorAdvisor.com is the premier consumer ratings and reviews site for senior living communities and home care providers nationwide. The innovative website provides easy access to the information families need when making a senior care decision, and features trusted reviews and advice from local residents and their loved ones. For more information, please visit http://www.SeniorAdvisor.com or call 1-800-805-3621.