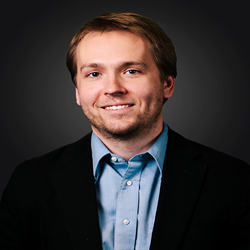 As a founder of a startup myself, I understand the struggle to grow your business when you're working from a kitchen table or coffee shop.
Austin, Texas (PRWEB) February 11, 2015
Today, Dan Graham, serial entrepreneur and co-founder and CEO of BuildASign.com, announced the opening of Owen's Garage, a coworking and incubator space in East Austin.
Committed to helping local entrepreneurs in his hometown of Austin, Dan saw an opportunity to open an office space for companies that he is invested in. His goal with Owen's Garage is to give startups a space to work and collaborate while they scale their business.
"As a founder of a startup myself, I understand the struggle to grow your business when you're working from a kitchen table or a coffee shop," said Graham. "I saw Owen's Garage as an opportunity to create a functional coworking space that gives the companies I'm invested in the flexibility both in cost and structure that fits their startup nature."
Owen's Garage currently houses 10 businesses including:
Kickstand Communications, a public relations firm
ScaleFactor, a financial services firm
Sku, a CPG incubator
Idea Labs Consulting, a business consulting company
Wearables.com, the authoritative site for all things wearable tech
Massage.com, an online booking site for massage services
Clear Launch, a web development firm
GreenStraw Creative, a UI, web design, and branding company
Broomly, an online booking site for house cleaning services
Glasshouse Policy, a nonprofit focused on Texas public policy
Owen's Garage is located at 1408 East 13th Street. Its current roster of companies will be hosting an Open House on Thursday, February 12 from 6-9pm.
About Dan Graham:
Dan Graham oversees the growth strategy of BuildASign.com and plays a key role in the company's philanthropic efforts and talent acquisition. Dan co-founded BuildASign.com in March 2005 and has since bootstrapped the company to great success. Dan is a winner of the Ernst & Young Entrepreneur Of The Year® 2013 Central Texas award. He is also a recipient of the Austin Business Journal's 2012 Best CEO Award, and was named 2012 Austinite of the Year and the Business and Entrepreneurship category winner by Austin Under 40, recognizing his success as a business owner as well as his commitment to philanthropic work. As a native Austinite, Dan personally gives back to the Austin community through participation on the Board of Directors for numerous philanthropic organizations in Austin including United Way for Greater Austin, Caritas of Austin, Citizen Generation and the Austin Chamber of Commerce among several others. He also acts as a mentor to aspiring young entrepreneurs, working with Capital Factory, Incubation Station and The University of Texas at Austin's 1 Semester Startup. Dan earned undergraduate degrees in computer science and philosophy from The University of Texas at Austin and a J.D. from The University of Texas at Austin School of Law.
About Owen's Garage:
Owen's Garage is a coworking office space in East Austin founded by Dan Graham. Formerly an auto shop, Owen's Garage now houses 10 Austin-based startups.
###