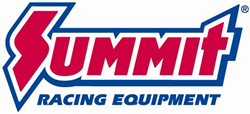 Tallmadge, OH (PRWEB) February 25, 2015
These new products give dirt bike riders high quality body kits, ATV owners matched wheel and tire combos, and everyone a backup power source to start their vehicles and power electronics out on the trail.
Based in Ohio, Cycra Racing Products has almost two decades of experience building high-quality replacement and upgrade parts for off-road motorcycles. In addition to Cycra's innovative designs, the plastic components are made to rigid specifications. That means riders won't have to worry about a difficult installation.
Douglas Powersports Tire and Wheel Combinations
The right wheel and tire combo is essential for safety and performance. That's why Douglas has dcreated perfectly matched wheel and tire combinations. The tires come mounted on the wheels, which means ATV owners won't have to worry about doing the tricky beadwork themselves.
OEM Automotive Tools Personal Power Source Booster Pack
Connect the Personal Power Source (PPS) to a vehicle's battery and get enough juice (400A peak) to turn over even the coldest engine. The whole thing is just a tad bigger than a deck of playing cards, so it can fit under a seat or in a glovebox as an emergency battery backup. The Personal Power Source can be used to charge smartphones, laptops, GPS units, and practically any other portable electronic device.
PowerSports Place
http://www.PowerSportsPlace.com
Summit Racing Equipment
http://www.SummitRacing.com