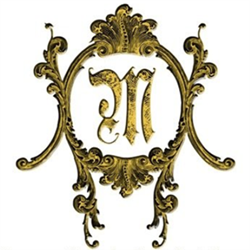 MAAZ Products' White Mulberry line is a nurture product that focuses on the wellbeing of your hair so that you have beauty and health… because health is beauty, and feeling beautiful is healthy.
Sherman Oaks, California (PRWEB) February 11, 2015
Lights! Camera! And, hair you have it! It's time to tress for success when MAAZ's premier line of leading, luxury haircare, and soon-to-be cult classic celeb fave, makes its star-studded debut this Oscar season as an enviable gift bag goodie from Distinctive Assets. This year's highly-anticipated swag bag is said to be worth upwards of $85,000, including everything from the most sought-after gadgets, to swank vacation packages to very sophisticated shampoo.
Hair entrepreneur-extraordinaire and founder of MAAZ Products, Leo Hairapetian, has gone to great lengths with his revolutionary line of lux haircare, for the 87th Annual Academy Awards, set to take place Sunday, February 22nd, 2015. Hollywood's elite, including A-list celebs, awards nominees, and beauty insiders will finally get to experience the luxury of cutting-edge, covet-worthy haircare with five of the most must-have, high-end hair products on the market.
Sensual, silky strands are only a shampoo and conditioner away with the MAAZ Products dynamic duo, the White Mulberry Invigorating Shampoo and Conditioner. Designed to gently nourish and cleanse distressed, damaged strands with a proprietary formulation of beautifying botanicals, such as vitamin B5, Kalahari melon oil, and the headlining star White Mulberry Extract, this sensational sister act packs a one-two punch, while fortifying each strand with rich, hydrating silk amino acids and Acai and avocado oils. Set it straight with salon-inspired looks with the White Mulberry Smoothing balm for sleek, unbelievably manageable, oh-so touchable, luscious locks. Celeb and beauty blogger inspired blow-outs are just a few pumps away. Shine like a star with MAAZ Products White Mulberry Silk Oil formulated to keep tresses frizz-free all day without weighing hair down. No need to get down over stressed-out strands. Try a new hair tactic and reach new heights with the MAAZ Products White Mulberry Ultra Smoothing Mask for weekly, rich, and restorative conditioning. Shea butter and coconut and argan oils deeply penetrate the hair shaft for the spa-esque royal treatment of the stars.
● About MAAZ Products, Inc.
When Mr. Hairapetian and his creative hair arts team set out to develop the highest level of intense, groundbreaking haircare on the market, they tirelessly sought the most unparalleled ingredients, then strategically combined them with progressive, proprietary formulations to produce a synergistic beauty breakthrough for healthy, vibrant hair. The result was nothing short of beautiful, breathtaking, age-defying hair that rocked the fashion and beauty arenas. The unprecedented White Mulberry Extract makes its star appearance to specifically correct damaged, distressed tresses while helping to maintain hair's vitality, bounce, and ethereal quality.
Luxury of beauty, strand of class…
Enjoy the ultimate in hair heaven. MAAZ Products will sure to be the talk of Tinseltown when stars and Oscar nominees all get to walk away with award-winning hair. Get a head start this award season with the MAAZ Products innovative, luxury line of signature, sophisticated hair care. Be beguiled. (It's in the bag.)
● Contact Address
MAAZ Products, Inc.
14724 Ventura Blvd, Suite 800
Sherman Oaks, CA 91043
Tel: 818-860-1806