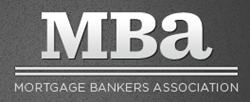 The consensus is that mortgage applications will post a rise of 3.75% for last week
Chicago, IL (PRWEB) February 11, 2015
Lenders like Peoples Home Equity are awaiting results of Wednesday's weekly survey report from the Mortgage Bankers Association. The report is vital to home lenders as it gives the national standard for weekly changes in mortgage applications.
Wednesday's report will cover the week ending on January 6th which was an interesting week considering that MortgageNewsDaily.com showed that the average 30-year mortgage rates increased without any declines in January 30th. Usually there is an inverse relationship between mortgage applications and mortgage rates. The higher the rate, the lower the number of home loan applications. The consensus is that mortgage applications will post a rise of 3.75% for last week; Peoples Home Equity expects refinance activity to remain the dominant share of applications. However, Peoples Home Equity is skeptical of the expected rise in applications for last week. Yes, applicants are eager to obtain a home loan, but many Americans are more concerned with finished their taxes for 2014 first before applying for a mortgage at moment.
Since many Americans earned more money in 2014 than 2013, while also increasing their savings and credit score, Peoples Home Equity does think it's to an applicant's benefit to finish their 2014 taxes first before applying for a mortgage. However, Peoples Home Equity does warns its prospective mortgage applicants that they should not procrastinate too long since rates have already risen for the past week and they are expected to continue higher as the Federal Reserve is already expected to hike interest rates this year! In addition, rates are expected to rise since the inevitable resurgence of home buyer activity in the spring and summer.
If in need of a home loan, contact a Peoples Home Equity loan officer today at: 262-563-4026