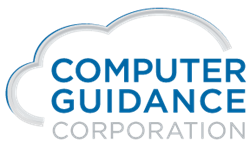 Time and time again Steven has demonstrated his ability to leverage his ever-growing wealth of experience and product knowledge in order to deliver a total solution specifically tailored for each client.
Scottsdale, AZ (PRWEB) February 12, 2015
Computer Guidance Corporation, the leading developer of ERP software solutions for the construction industry, today announced the promotion of Steven Gross to Vice President of Client Solutions, serving as an important member of the Computer Guidance leadership team.
Steven Gross has been promoted to Vice President of Client Solutions. In this position, Steven will be responsible for maximizing our clients' ROI by increasing software utilization and by targeting new product enhancements to improve and maximize the benefits clients receive from our solutions. In addition, Steven will have a key role in attracting key accounts and in maintaining Computer Guidance's leadership position within the construction industry. Steven has been with Computer Guidance for over 20 years and has had an important role in hundreds of successful client implementations serving in key roles within Professional Services, Client Solutions, and Sales.
"Time and time again Steven has demonstrated his ability to leverage his ever-growing wealth of experience and product knowledge in order to deliver a total solution specifically tailored for each client," said Mike Bihlmeier, President of Computer Guidance. "I am excited to work closely with Steven as our organization continuous to strive to exceed client expectations."