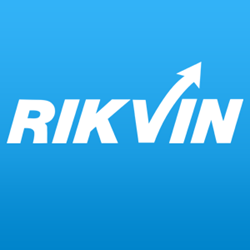 Since more than 40% of the workforce comprises of non-Singaporeans in this cosmopolitan city. Hence, this guide will assist in shedding light on the Dependant's pass landscape in Singapore
Singapore (PRWEB) February 11, 2015
Singapore visa specialist Rikvin has recently published a guide on Singapore's Dependant's Pass framework.
Singapore, being a pro-family country, grants dependent privileges to the immediate family members of foreign individuals holding a valid Employment Pass, EntrePass, PEP, or S Pass.
In this guide, Rikvin has compiled up-to-date information for expats living and working in Singapore to help relocate their families. The Dependant's Pass enables the immediate family members of the work pass holder to work and study in Singapore.
DP ELIGIBILITY
Qualifying work visa holders may relocate their family to Singapore by applying for their Dependant's Pass (DP). All DP applications, however, are assessed on their own merits and are subject to the approval of the Ministry of Manpower (MOM).
The Dependant's Pass, which is also considered a family relocation visa, is granted to an eligible work pass holder's immediate family; i.e. spouse and/or unmarried children under 21 years old. To qualify for dependent privileges, the EP / PEP / EntrePass / S Pass holder must earn a minimum monthly salary of S$4,000.
Through its guide, Rikvin attempts to answer such questions as: Which documents do you need when applying for a Dependant's Pass? What are the benefits and privileges of obtaining this pass? The Guide explains every aspect, from the documentary requirements, to the eligibility criteria, and to the actual process involved.
LETTER OF CONSENT (LOC)
Moreover, the Guide also gives invaluable tips to DP holders who either wish to seek employment in Singapore, or set up a company here.
Individuals holding a valid DP may work in Singapore without a work pass if granted a Letter of Consent (LOC) by the Ministry of Manpower. In this case, the potential employer needs to apply for the LOC on the DP holder's behalf.
Alternatively, a DP holder may also register a Sole Proprietorship or a Private Limited Company, and subsequently apply for a Letter of Consent in order to work for his/her own business or company.
"Throughout the past year, Singapore has been tightening its restrictions on work passes for foreigners. It is crucial that one understands the regulations, eligibilities, and timelines, among other factors, surrounding the Dependant's Pass," said Mr. Satish Bakhda, COO of Rikvin.
"It is important to point out that not all LOC applications are successful. We hope to share industry information that could improve a DP holder's chances of successfully obtaining a Letter of Consent. Of course, our relocation and immigration team will be happy to assist," he continued.
Read the complete guide here.
###
About Rikvin:
Established in 1998, Rikvin has partnered with thousands of investors, entrepreneurs and professionals who want to work or do business in Singapore. Rikvin's areas of expertise include company Singapore company registration, accounting, taxation and other related corporate services. Rikvin is also a licensed employment agency and offers a full spectrum of Singapore work visa services for professionals who wish to relocate to Singapore.
30 Cecil Street, #19-08 Prudential Tower, Singapore - 049712
(+65) 6438 8887
media(at)rikvin(dot)com
http://www.rikvin.com