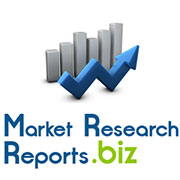 Albany, NY (PRWEB) February 11, 2015
According to the research report, the global insurance telematics market was estimated to be worth US$4 billion in December 2013 and the worldwide sale of insurance telematics products rose to 4.5 million towards the end of 2013. Regionally, Italy is the largest insurance telematics market and had registered a 4% penetration rate by the end of 2013.
View Full Report at Insight Report: http://www.marketresearchreports.biz/analysis/226018
The report states that the insurance telematics market is still in an emerging stage, with Italy, the U.S., and the U.K. its foremost adopters. Telematics technology presents a healthy win-win relationship between a policyholder and an insurer, which is one of the key drivers of the U.S. and Europe insurance telematics markets. In terms of subscriber base, the insurance telematics market had around 4.5 million subscribers in 2013 and this is projected to increase to 85.5 million by 2018. The report indicates that taking into consideration global sales, the insurance telematics market is likely to register an outstanding compound annual growth rate (CAGR) of 80.20% over the forecast period of 2013 to 2018.
Download Detail Report With Complete TOC at http://www.marketresearchreports.biz/sample/sample/226018
Numerous price discount models and the subsequent surge in the adoption of insurance telematics have significantly fuelled the growth of the global market. Value-added services such as theft-tracking, traffic and navigation services, emergency services, infotainment services, remote vehicle monitoring and diagnostic services, bCall (breakdown call) and automatic eCall (alert call to emergency services in case of vehicle collision) facilities, roadside assistance, provision of professional driving instructions and driving feedback, and fleet management can be packaged with insurance telematics products. This will further support the growth of the market.
With mounting frequency of auto thefts and growing concerns regarding road safety, governments in the U.S., Europe, Russia, and Brazil have been forced to make factory-fitted telematics devices mandatory for vehicle manufacturers. Some of the initiatives taken up by different governments are Brazil's Contran 245 legislation, the eCall initiative in Europe, Russia's Era-Glonass projects, and the U.S. legislation regarding compulsory event data recorder.
Explore All Published Reports by http://www.marketresearchreports.biz/publisher/61
Telematics have revolutionized the design and marketing of motor insurance products and even though this market has massive potential for growth, there are still some challenges that the industry is yet to overcome. Disruptive technological innovation is one such restraint that the market is faced with. Be that as it may, insurance telematics is still considered to be the future of motor insurance and has caught the attention of governments, insurers, and vehicle manufacturers around the globe.
Some of the prominent companies profiled in the insurance telematics market report are Linear Assicurazioni, Unipol Assicurazioni, Allstate Corporation, CSAA Insurance Group, Generali, The AA (Automobile Association), Aviva, Baseline Telematique Inc., Axa, Sparkassen DirektVersicherung AG, Tesco Bank, Nationwide Insurance, CSE Insurance Group, Allianz, Reale Mutua Assicurazioni, The Co-operative Insurance, Esurance Insurance Services, Provinzial Versicherungen, and National General Insurance.
About MarketResearchReports.biz
Marketresearchreports.biz ( http://www.marketresearchreports.biz/ ) is the most comprehensive collection of market research reports, supporting clients' market intelligence needs with over 100,000 market research reports, company profiles, data books, and regional market profits in its repository. We also offer consulting support for custom market research needs.
Our document database is updated by the hour, which means that our customers always have access to fresh data spanning over 300 industries. From Fortune 500 companies to SMEs, Marketresearchreports.biz has built a veritable reputation for fulfilling the most exacting market research needs.
Contact:
Atil Chuadhari
State Tower
90 State Street,
Suite 700, Albany
NY 12207, United States
Toll Free: 866-997-4948
Email: sales(at)marketresearchreports(dot)biz
Browse Blog at https://businessmonitorinternational.wordpress.com/