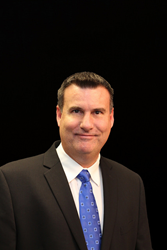 Qualified industry savvy personnel are not easy to come by and NTC is very happy to have Todd on the team.
Palm Harbor, FL (PRWEB) February 11, 2015
Palm Harbor based NTC (Nationwide Title Clearing, Inc.) has hired Todd Gomes as the National Account Executive. Gomes will be assisting NTC, a leading research and document processing provider for the mortgage and financial industry, in maintaining the industry demand for the various life of loan services NTC has become well known for. With an increasing need to verify and perfect collateral, NTC has fine-tuned its audit, review and remediation processes to meet industry standards and demand. Gomes will be instrumental in taking these services to market and consulting with prospects to build processes that meet their needs.
Faulty source documents are a major issue in loan servicing transfers, with a majority of homeowner complaints stemming from the lack of due diligence to know the transfer of servicing rights was proper based on actual history and land records research. An in-house study conducted by NTC found that out of 2,285,665 servicing database records that were verified against the collateral file, 24,490 loans (1.07%) had significant discrepancies. When viewed against roughly 49 million outstanding residential mortgages as many as 490,000 homeowners could be affected by faulty servicer database records. Between loan origination and the current sale there are often breaks in the beneficial chain which may be hard to discover, however NTC works to iron out issues before a transfer so that the information passed to the next servicer is accurate.
As a National Account Executive, Todd will be bringing NTC's experience and knowledge of the industry to the clients and ensuring NTC's high standards for accuracy and accountability are continuously met through its unique in-house process, thereby allowing the company to set standards for clients and the mortgage industry and offering a cost-effective, low-risk option for mortgage servicers and lenders. This allows NTC to focus on the hardest challenge mortgage servicers face – keeping current with statutory regulations, regulatory compliance and document format guidelines.
Gomes is an accomplished sales and management professional with experience in the financial and legal marketplace and brings to NTC a proven ability to work in unison between management, clients, and operations. As the co-founder and former director of MG Capital Inc., his efforts resulted in $10 million in annual sales. Additionally, Gomes previously served as the Director of Business Development at LERETA, the National Account Manager at CT Lien Solutions, and the General Manager at MG Capital.
The NTC sales team is comprised of industry professionals that act as consultants that truly partner with clients to assist them with ensuring that they are implementing the best processes into their business units. "Qualified industry savvy personnel are not easy to come by and NTC is very happy to have Todd on the team," says NTC CEO John Hillman.
NTC's new hire is in the wake of a year NTC received numerous awards for expansion. In 2014, NTC was honored with an Inc. 5000 award for the third year in a row, in addition to taking home the number 13 slot on the Tampa Bay Business Journal's "Fast 50", a ranking of the 50 fastest-growing companies in the Tampa Bay area. NTC also was included on HousingWire's prestigious Fast 50 list, a recognition which is ranked according to percentage revenue growth between 2012 and 2013.
NTC specializes in building customized service solutions, such as lien release services, document retrieval and assignment services for the residential mortgage industry, where compliance is crucial. NTC officials routinely monitor the rate of compliance they maintain for their clients, and report a 99.8% compliance rate on a consistent basis for lien releases sent to recording jurisdictions within state statute deadlines. NTC has also been investing in better technologies to monitor, measure and maintain regulatory compliance with banking policies.
For more information about NTC and its services, visit. http://www.nwtc.com.
About NTC:
Based in Palm Harbor, Florida and founded in 1991, Nationwide Title Clearing, Inc. (NTC) is a privately-owned leading research and document-processing service provider to the residential mortgage industry. NTC services mortgage lenders, servicers and investors, including eight of the top 10 residential mortgage servicers in the country. NTC is known for delivering the highest level of accuracy in research services and quality document processing that set the industry standard while protecting homeowners, assisting the mortgage banking industry and preserving the nation's land records. The company's land records and document experts are able to track and fulfill county document requirements in all recording jurisdictions nationwide, which is close to 3,600 different jurisdictions. NTC specializes in providing land records research, property reports, lien release services, assignment services, final document tracking, document retrieval and other custom business solutions. NTC's expansion is tied to its contribution to its industry and its local community, ranking number 13 on the Tampa Bay Business Journal's 2014 Fast 50 Awards list of fastest growing companies in Tampa Bay, and number 2,097 on the 2014 Inc. 500/5000 list of fastest-growing companies in America. NTC also won the Inc. Hire Power award for the second consecutive year in 2013 for putting Americans back to work. For more information, visit the company's website at http://www.nwtc.com.