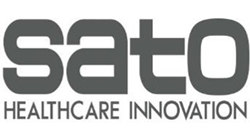 Sato Pharmaceuticals is recognized around the world for quality self-care. American consumers are ready for the OTC and natural herbal solutions offered by Sato."
St. Louis, MO (PRWEB) February 12, 2015
National Sales Solutions, (NSS), a leading provider of outsourced sales, marketing and supply chain management for consumer packaged goods companies, announced a new partnership with Sato Pharmaceuticals. Sato Pharmaceuticals, headquartered in Tokyo, Japan, develops and manufactures innovative over the counter (OTC) health and wellness products.
National Sales Solutions will help Sato Pharmaceuticals expand the U.S. market for their Motion Sickness Melting Tablets, Medicated Pain Pads, and Sato's flagship herbal drink, Yunker. Yunker is currently available in 35 countries around the world. The U.S. launch will include Health + Energy and Health + Relax. These herbal drinks offer a simple way to get a daily dose of healthy herbals, similar to the use of a multi-vitamin.
Angie Echele, Executive Vice President of National Sales Solutions, says, "Sato Pharmaceuticals is recognized around the world for quality self-care. American consumers are ready for the OTC and natural herbal solutions offered by Sato."
####
About National Sales Solutions
Founded in 1998 and headquartered in St. Louis, Missouri, National Sales Solutions is a leading provider of outsourced sales services to consumer packaged goods (CPG) companies. We serve a diverse group of global clients and provide each with personal attention to their specific goals. We help clients launch new products, expand into new retailers, grow current sales or enter the U.S. market from abroad. National Sales Solutions offers a complete solution, serving most retail channels, including Food, Drug, Mass, Convenience, Beauty, Natural Products, and major Online retailers. For more information please visit http://www.NationalSalesSolutions.com.
Contact:
Ron Otto
National Sales Solutions
rotto(at)nationalsalessolutions(dot)com
636-527-7115