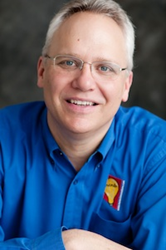 (PRWEB) February 11, 2015
Making your employees truly happy goes far beyond providing free lunches. This Friday, Gemba Academy will delve deep into the concept of joy in the workplace in a free webinar. Hosted by Richard Sheridan, CEO of Menlo Innovations and author of Joy, Inc, topics will include the definition of a joy-filled company culture, the benefits and challenges involved, as well as the misconception that more workplace noise leads to decreased productivity. With over a decade of hands-on experience implementing this specific ideology, Richard has plenty of inspiring examples and advice to share.
The webinar, open to individuals of all industries and backgrounds, will begin at 12:00 PM USA Central Time this Friday the 13th. Schedule conflict? Registrants unable to attend the live event will receive a recording. Twitter users will have a chance to win a free Gemba Academy subscription by tweeting questions for Richard to answer using #GembaWebinar.
Interested in attending? Register here.
About Gemba Academy:
Gemba Academy, a leading provider of video-based Lean Manufacturing and Six Sigma education, has delivered online training to more than 2,000 companies around the globe. Designed by and for real practitioners, Gemba Academy has revolutionized online training with their unique "site-based subscription" model. With more than 600 videos, Gemba Academy provides flexible solutions that can serve as a baseline for training or enhance existing continuous improvement efforts.