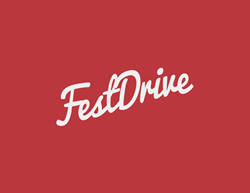 "FestDrive will allow festivals and promoters a unique way to bring people safely to the shows." -Andrew Ripani, Director of Event Services
Chicago, IL (PRWEB) February 12, 2015
The BusBank, a leader in the group and event transportation industry is proud to announce its launch of its FestDrive Division. FestDrive will focus on providing transportation to large scale events thru individual ticketing and shuttles for events.
"As a music enthusiast myself, the transition into heading this division is a perfect fit. The music festival segment has unquestionably exploded in the U.S over the last 5 years, and after several request from both attendees and promoters for a unique way to bring people safely to the shows, FestDrive came to fruition. Growing up going to concerts and festivals, I always remember the journey getting there being the beginning of the excitement. We now offer that same experience with up to 55 of your soon to be friends, and leave ALL the driving up to us. Safe, reliable, and most importantly- a good time!" – Andrew Ripani, Director of Event Services.
The BusBank has long been handling group and event transportation and over the past few years has done a few events with individual ticketing for groups headed to large events. As festival culture has grown in the United States it seems only right that greener, safer, and more cost effective ways of getting to and from an event should be available. Individual riders want to be able to head to these events with others that are interested in the same bands, music and culture as them without the headache of driving.
About The BusBank: An original pioneer in the online group transportation industry, The BusBank has been providing transportation to customers across North America since 2004. Starting with The BusBank brand and now expanding to FestDrive.